Virtual Assistants: How to Create a Video Resume That Stands Out
Updated November 29, 2022.
By now, we hope you've heard about one of the best features for virtual assistants who have a free profile within our platform. VAs can create a video resume to enhance their profiles and stand out among the industry's best talent!
Growing your career means impressing property managers and landing jobs that get you where you want to be as a VA. Knowing what goes into a stellar video resume can be the key to catching the eye of the next company to bring you on as a contractor. Keep reading to learn our best tips for creating a video to help companies contract with you as their next property management virtual assistant!
Why Do You Need a Video Resume?
You can certainly create a profile that doesn't include a video. With the VPM Solutions platform, virtual assistants have access to a variety of tools and features to look for open positions and connect with potential companies within the property management and real estate industries.
However, a video resume takes your virtual assistant profile to the next level! With this addition, your profile:
Jumps to the top of company search lists

Helps you stand out from profiles that don't include a video

Gives you the opportunity to "sell" your skills and personality

Can help you book more interviews and get hired faster!
We know that creating a personal video isn't something everyone loves to do, but we hope these reasons encourage you to consider the idea to help you land your next job. So check out these next tips to create a video for your profile that impresses potential property management business!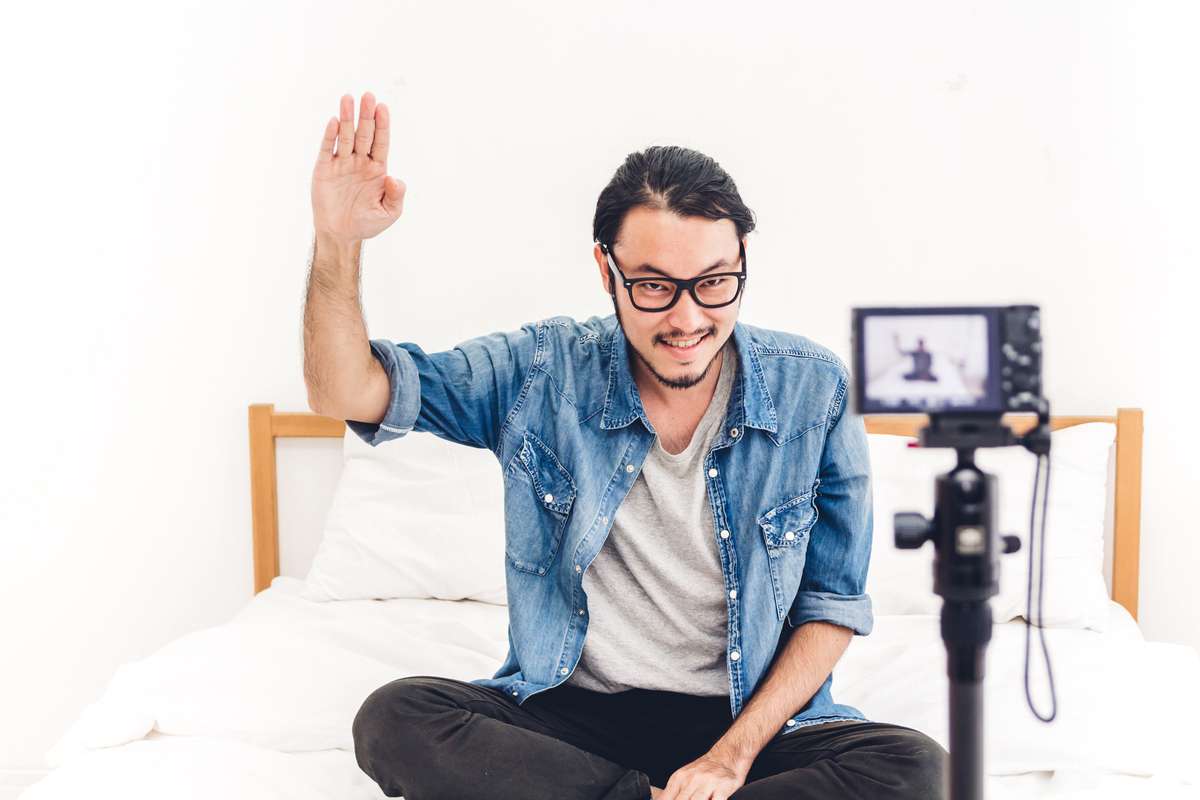 What Goes Into a Video Resume That Impresses?
We hope you're excited about the idea of a video, but simply turning on your phone's camera and talking for a few minutes might not help you stand out in the ways that property managers need to see to consider you as a good candidate for their role.
Prepare a Script!
It doesn't have to be lengthy or overly detailed. However, a basic script of what you want to say or the highlights of your video can help you stay on point and speak with confidence. Practice the script or record a few versions to become more conversational in your presentation about why someone should hire you as a real estate virtual assistant.
Be sure your script speaks to the job description or type of role you want as a VA, whether it's as an administrative assistant, social media marketing assistant, or remote property manager. If you're an expert at data entry or file management, your video resume is an excellent place to highlight those skills.
Choose a Clutter-Free Background
Your audience at a potential company should be focused on you—not what's going on behind you in your video. Help viewers avoid distractions by choosing a clean, clutter-free background. Avoid people or animals moving in the background or wall art that might not be appropriate for a professional interview setting.
Beware of noise, as well! Choose a quiet room or area that won't compete with your voice and words as your record.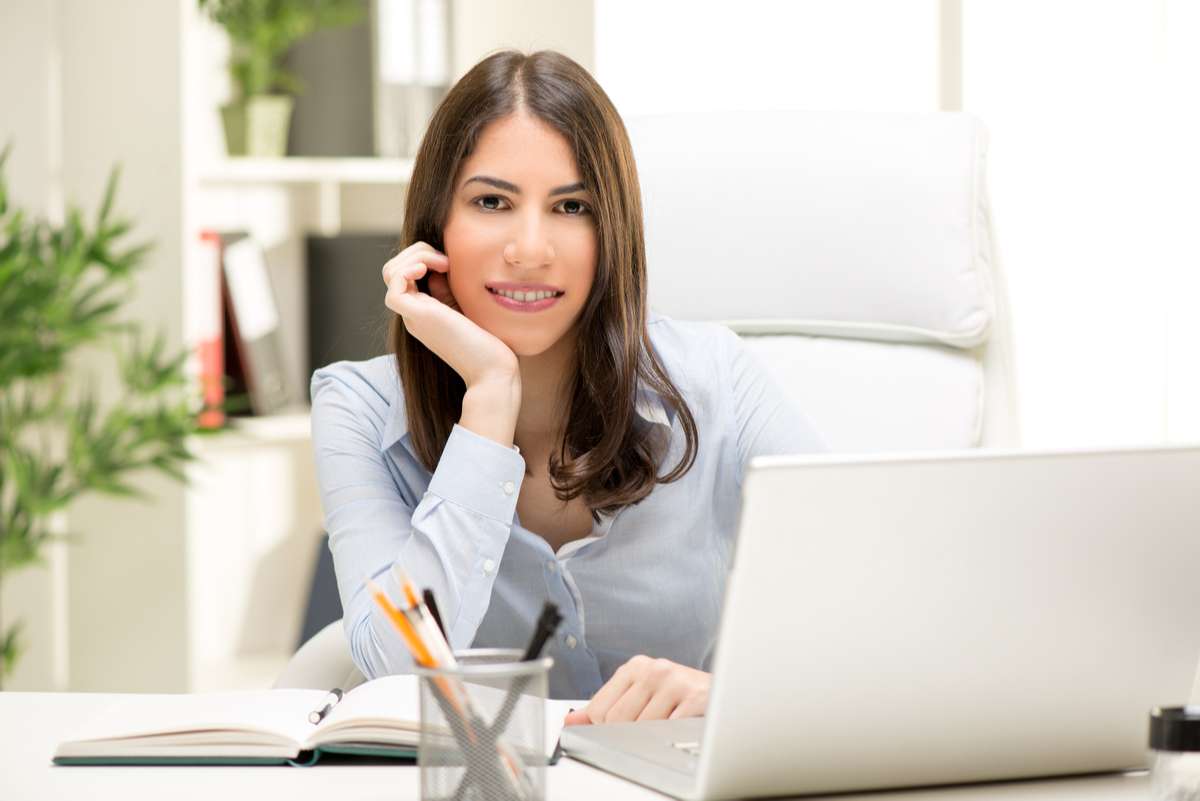 Be Professional
As you create your script, make sure it sounds professional. Think of your video resume as a pre-interview. Speak as you would to a potential manager and make your points clearly as you would in a business setting.
Also, think through what you wear before going on camera. Working from home or remotely as a virtual assistant makes it possible to enjoy a more casual at-home wardrobe. However, to present yourself as a professional to a potential manager, consider clothing that you might wear to work if your job took place in an office setting. Being too casual can indicate to companies that you won't take the role seriously. Dress to impress!
Keep It Short
Making a video can feel like you need to give a lengthy speech about yourself—but that's not the case! Your video should be between 30-90 seconds long. Anything longer than that can lose a potential hiring manager's attention.
Remember, companies can view your lengthier virtual assistant resume in your profile. If they like what they see there and from your video, they'll schedule you for an interview where you can get more in-depth about your skills as a virtual contractor and how you can help their business.
Get Feedback
If you're not sure that your video hits the mark, get some feedback! Show it to friends, family, or other VAs or professionals in the industry. They might have some good tips to help make your video even more powerful to land your next ideal job.
Don't Be Afraid to Edit
The best video resumes are rarely a one-take success. Don't be afraid to edit your video to help it flow better and deliver your best "preview" to a potential manager.
However, don't feel like you need professional editing skills or a big budget to edit your video! Use your smartphone's camera to record, then hire a freelancer from a resource like Fiverr.com to edit it. You can also use simple smartphone video editing apps to add your name to the video, cut it down to the right length, and set yourself up for success. Using graphics or quick visuals can help businesses "see" and "hear" your best talking points.
Create Your VPM Solutions Video Resume Today!
Ready to add this next-level feature to your Virtual PM Solutions profile to find your ideal independent contractor virtual assistant jobs? Help yourself stand out as an in-demand virtual assistant by logging into your profile to get started. If you haven't yet started your free profile, click here to set it up! If you're looking for inspiration for your video, check out this excellent example of a video resume!