No Company Platform Fees. Ever.
We're serious!
If you're looking for your next virtual assistant—but don't want the headaches of expensive placement fees, training fees, or monthly management fees—WE are the answer you've been looking for to find your ideal VA.
VPM Solutions delivers the property management and real estate talent you need without any platform fees for companies!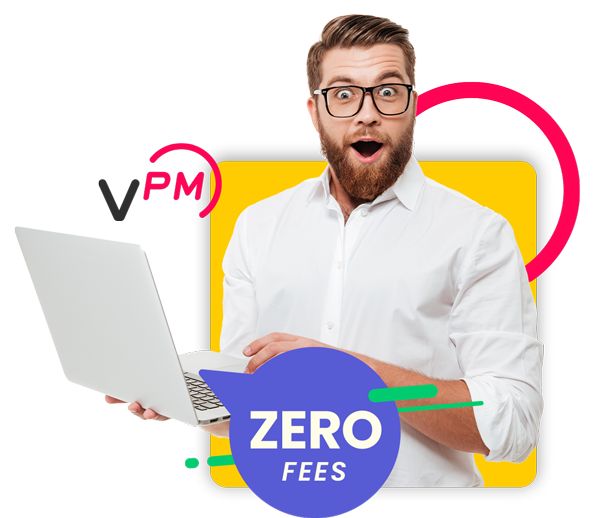 VPM Makes It Easy to Find Your Ideal VA!
1
Create a
Free Profile
2
Complete Your
Company Details
3
Post
a Job
4
Browse Thousands of Qualified VAs and Select Your Top Candidate
That's it!
Finding your next virtual assistant is that easy—and companies pay no platform fees. Ever.
How Does VPM Compare?
Services
Traditional Company
Placement / Finders Fee
Free
$500 - $2500
Start the process of finding a VA
24 hours / 7 days week
Wait for A Placement Meeting
Time to find VA
Minutes
Days or weeks
Match VA based on specific criteria
Hourly oversight management fee
Free
Up to $3 per hour
Payment Method: Credit Card*
Payment Processing Fee
3%
3%
Browse Virtual Assistant Profiles
Talent Matched with Virtual Assistants
Choose a Virtual Assistant
Background Screening
Varies
Property Management Training Courses for VAs
Varies
* 3% Payment Processing Fee Applies for All Payments
We told you we're serious! You don't pay us any platform fees to find your ideal VA.