How Can a Virtual
Assistant


Help Your Property Management Company?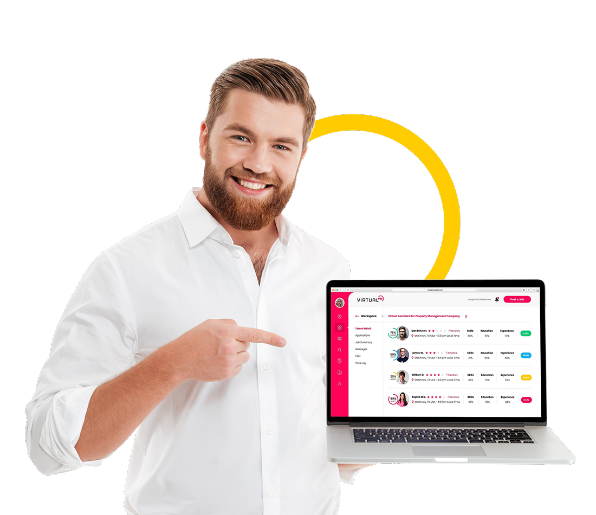 Virtual Assistants
Ready to take your business to new levels of success
0
%
Additional Fees
Talent you need without any fees for employers!
World-Class Virtual Property Management
Tenant Screening
From running background checks and collecting documentation to updating property statuses and following up on previous landlord references, property management virtual assistants make finding great tenants a breeze.
New Owner Onboarding
Property management virtual assistants can step in to gather documents, answer questions, enter property information, and ensure that your new client's experience is smooth sailing.
Customer Service
The phone is ringing and emails are flying in faster than you can respond. Property Management Virtual Assistants can be the gatekeeper for customer service requests and allow you to focus on what you do best!
Find the Perfect Property Management Virtual Assistants
A world of virtual assistants is at your fingertips. Browse our qualified and available virtual assistants to find your perfect match.
How It Works
The success of your property management company depends heavily on the team of experts you hire.
Finding your next expert is as simple as: Post. Hire. Pay.
Post
Post a job and tell us more about the available role.
Hire
Hire the Most Qualified Candidate
Browse profiles and hire the most qualified candidate with the skills you need.
Pay
Receive your weekly work report and pay for the work that you approve!
Virtual Assistants: Browse Property Management Jobs
Ready to work from anywhere for professional clients in need of talented people like yourself? Become a Virtual Property Managment Assistant today!
We are the first and only staffing solution platform targeted specifically towards property managers. Our platform helps you to connect directly with property management clients and companies looking for help. We help you get discovered by potential employers.