We Solve the Challenge of Connecting With Great Clients
We help talented virtual assistants connect with top clients in the property management industry and real estate industry.
Find Remote Work That Fits Your Skills
VPM makes choosing jobs that fit your skillset and current schedule easy!
You can work from home—or from anywhere.
VPM makes it easy to find quality remote work that fits your schedule as an independent contractor and allows you to make money and advance your career from anywhere.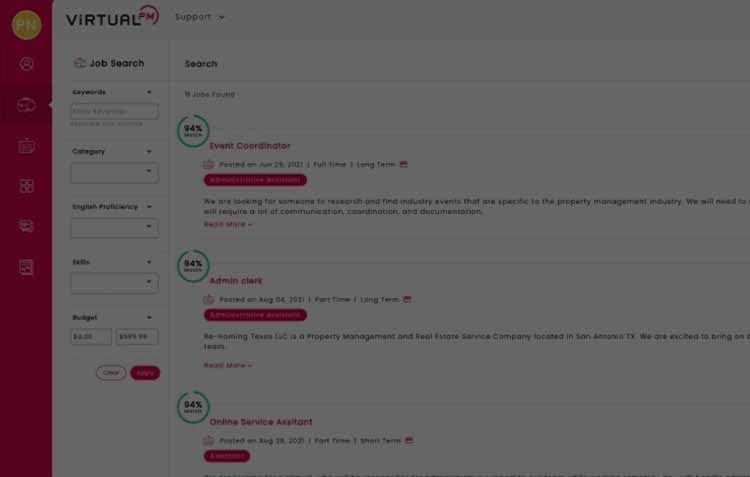 Get Recognized for a Job Well-Done
VPM recognizes virtual assistants who have delivered outstanding work to clients.
New freelancers on the platform can be recognized for standing out with great work on their first several projects. A badge on their profile lets property management clients know that while they may be new to the platform, they're hard-working and professional.
Freelancers with more experience on the platform who have received excellent reviews from the property management clients that they work with get a special badge on their profile. This badge helps you stand out from other applicants when applying to job postings.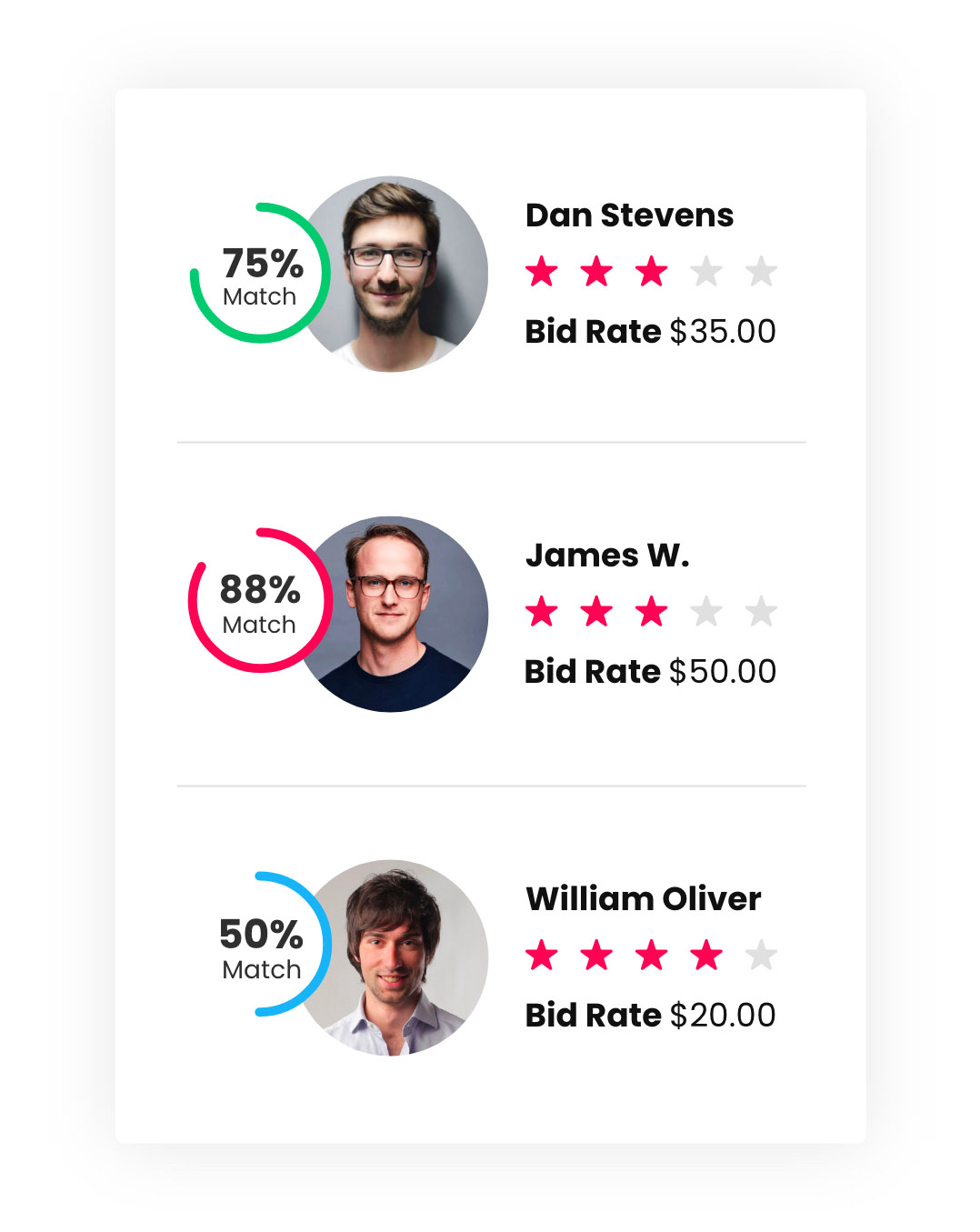 Maximize Your Freelance Virtual Assistant Profile
Your profile is your chance to show property management companies and real estate businesses that you have the skills and experience that they need to deliver quality solutions to their customers, streamline their operations, and outsource some of their day-to-day operations.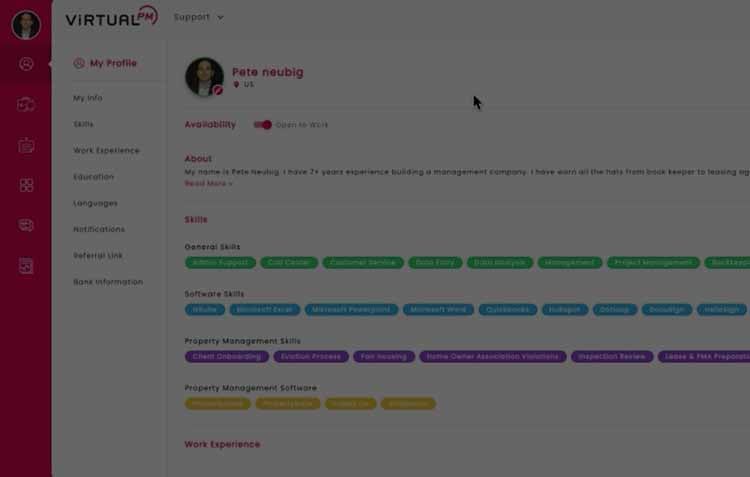 Add a Personal Touch
Working with property management companies from around the world presents a few unique challenges. One is the ability to create personal connections with new clients. Video resumes help with that. Create a video resume to submit alongside your application to a job posting. Use it to tell clients a little about yourself, as well as your skills and experience as they relate to the job. You can also let them know what you're looking for in an employer.
Showcase Your Experience
When creating your profile, think about the skills and experience that real estate professionals and property managers look for. Are you a critical thinker? Skilled at leading a team? Detail-oriented? Include any skills or personality traits that you think will be useful to property management companies and real estate businesses looking to add a virtual assistant to their team.
Our Guarantees
Our guarantees ensure that quality work is paid in a timely manner, giving both parties peace of mind.
Payment Guarantee
When a company makes a payment, virtual assistants receive their payment right away.
No Middleman Guarantee
With VPM, there's no middleman. Virtual assistants work directly with their clients.