What Are the Benefits of a Virtual Assistant?
Published May 25, 2021. Updated October 18, 2023.
What should you know about virtual assistants? You probably hear about them, but maybe you aren't sure if a VA can work for your property management business.
You might be concerned about the quality of work you would get from a remote assistant working for your company while living in another country. Or, perhaps, you're not sure how they would fit in with your in-house team and clients. You could also wonder if the benefits of adding VAs to your workforce instead of employees are worth it.
So, what are the benefits of a virtual assistant? We talk about that in-depth today. Keep reading!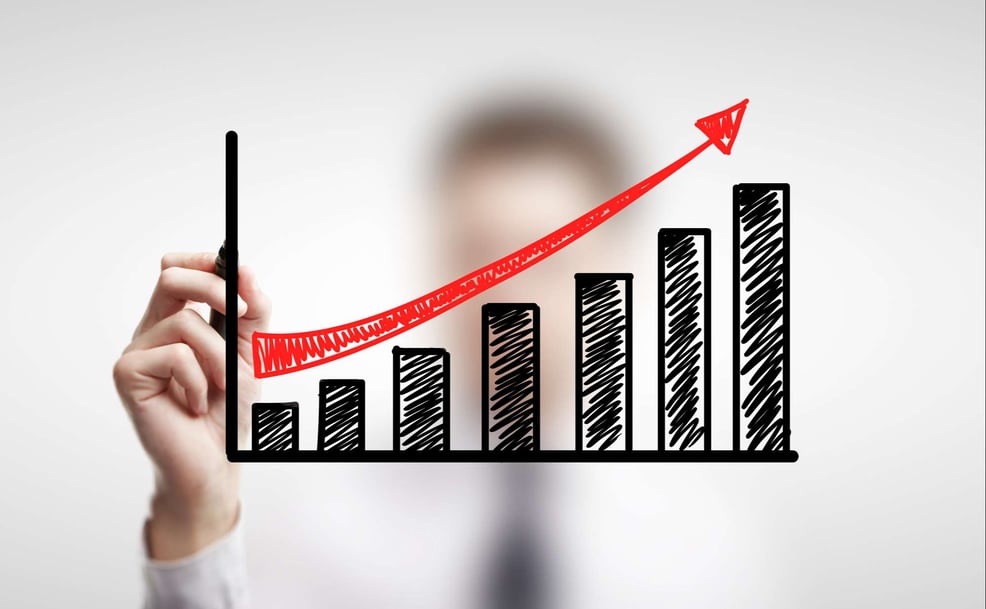 Do You Need a Property Management Virtual Assistant?
Do you even need one? Chances are, you do need a VA (but you might not realize it yet).
Try this: if you answer "yes" to any of the questions below, it's time to find a property management virtual assistant!


Are you feeling overwhelmed with too much to do (and not enough hands to do it all)?

Is your property management team suffering from overload (and working more hours than normal humans should be able to work)?

Are you losing clients (and renters) because your team can't give them enough attention?

Are you ready to grow (but don't have the staff to scale up)?
There are many benefits of a virtual assistant, and solving the problems we mentioned above is just a few of them! It's time to stop thinking about contracting a property management VA and experience the following benefits.
Pay
Less

For More (Quality) Work

A property manager needs more hands to do the work and complete administrative tasks, but maybe you don't have the overhead budget to hire a full-time employee.

Virtual assistants have plenty of hands to help you get the work done—and they can join your team as independent contractors without the added costs of a full-time staff member and everything required to finance an in-house position.

Many virtual assistants work full-time and earn a full-time salary. However, property management business owners don't have to cover the costs of employee benefits for these contractors, like:
Healthcare

A 401k

Office equipment or space

Paid time off

Employer taxes
When you partner with the right property management talent hub, you pay for the work done by your virtual assistant—and none of the extras involved with hiring an employee. Virtual assistants manage their insurance, taxes, and equipment! When you contract with a virtual assistant, you add "real" team members that get more work done for you and your clients while reducing labor costs.
Increase Team Productivity
Balancing the workloads for your team members helps everyone work more efficiently and effectively. Overloaded employees become exhausted and ineffective, and client service suffers.
When your team works at their optimal levels, clients and renters stay happy, and your property management business runs efficiently! However, when your staff stays bogged down in work that a remote assistant can handle, they can't deliver the best customer service to maintain (or grow) your business.
Property managers that add a virtual assistant to their workforces to handle tasks can free other employees to focus more on clients and growth experience better productivity from everyone!
Get the Skills You Need
Not every virtual assistant is equipped to work in the property management industry. However, when business owners partner with the right workforce outsourcing platform for the industry, they can access talent with property management skills and training.
Many routine tasks are ideal for outsourcing to a virtual contractor who understands the property management industry, lease renewals, scheduling showings and maintenance, and rental property marketing.
Choose a property management VA platform that also delivers training for their pool of talented VAs! When you're ready to add a virtual assistant to your team, you'll find the perfect candidate with the skills you need to ramp up quickly and boost your company's productivity.
They Are Well-Trained
When selecting VAs that don't have property management training, that responsibility falls on you to get them up to speed.
However, when sourcing your virtual talent from VPM Solutions, you have a pool of VAs with property management industry training. This means we've done a lot of the heavy lifting for you by providing a platform that brings together industry-experienced talent and property managers who need that talent.
Our property management virtual assistants won't require as much initial training to be productive in their roles for your company. Plus, we offer ongoing free training and certifications through our VPM Academy to ensure your VAs stay updated on top skills and best practices for property management.
Growth Is At Hand
Local resources can be hard to find when you need them for your business growth.
They won't work in your office, but your virtual assistant helps set you up for growth! The additional staffing you need to add more doors can be a virtual resource that is an extension of your brand and fits nicely into your company culture.
Adding virtual capacity is a smart and cost-effective way to make sure your current clients have the care they need while expanding your business. If you struggle to find local help that is the right fit for your business, a virtual property management job hub can be the best resource to build the staffing you need when growth is at hand.

They're Flexible
A virtual property management assistant can live anywhere in the country or other countries! Many VAs work various hours and schedules to serve clients in different time zones, depending on each client's availability needs.
When choosing a VA, flexibility can be a significant benefit to being available after your regular business hours or for specific tasks that don't require specific office hours. Work gets done regardless of the location of your virtual assistant or the times of day they work!
Don't Pass Up The Benefits of a Virtual Assistant!
Property management companies can't afford to pass up the many benefits of a virtual assistant. Outsourcing work to virtual assistants is becoming a common way to maximize budgets while benefitting from skilled talent and having additional hands on deck — even if you never see those hands in person.
When you're ready to find a virtual assistant for your property management company, our platform is the best place to find the talent ideally suited for your company and tasks! Let VPM Solutions connect you to the VAs that can help you grow and serve more clients well. Start with a Free Company Profile.
Learn more about finding and managing VAs successfully when downloading our free guide!