9 Ways Virtual Assistant Services Can Help Real Estate Agents
Time is our most precious asset, but it seems like you can never get enough of it as a successful real estate agent. The list goes on; from running your business, sourcing new clients, showcasing homes, and building an online presence, there's always a "next thing" to do to close that next deal. Oh, and that's not to mention spending time with your family and doing the things you love.
As we move through 2023, real estate marketers must be savvy and utilize the various marketing channels effectively to achieve success. Still, with countless digital growth opportunities, tight budgets, and time constraints, this comes with stress and time you may not have.
So how do you alleviate these issues while still trying to grow and scale your real estate business? Enter real estate virtual assistants: valuable resources with the skills you need to reduce stress and add more time to your day.
What is a Real Estate Virtual Assistant?
Before we dive into the incredible ways a real estate virtual assistant helps your agency as a business owner, let's define. "what is a real estate virtual assistant?" They are remote, contracted, or freelance workers who help take care of your repetitive and time-consuming tasks.
Real estate virtual assistants provide administrative support so you can focus on other means of growth—for instance, replying to emails, social media engagement, appointment scheduling, and posting content.
Here are nine ways real estate virtual assistants can help you grow this year.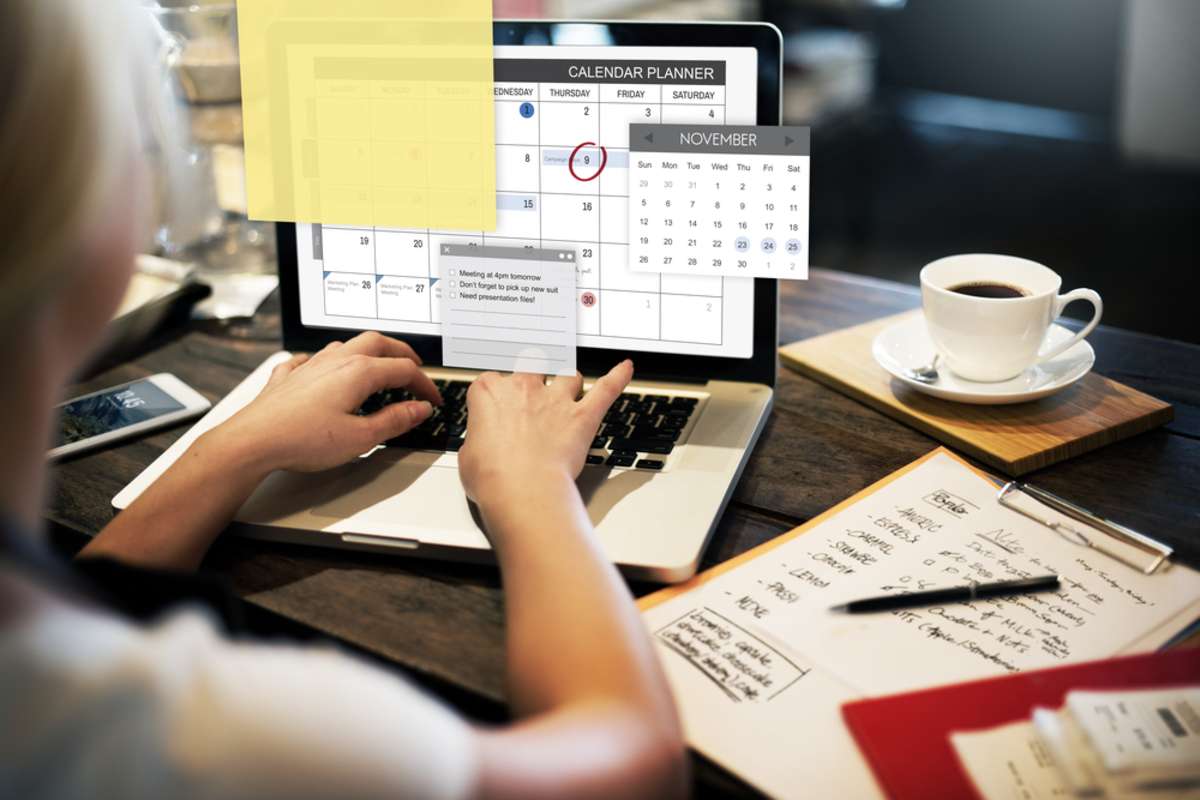 9 Ways a Virtual Assistant Can Help A Real Estate Agency in 2023
With well-trained, experienced remote team members, possibilities are endless. Many virtual assistants have unique skills in addition to remote assistant experience. Here are some everyday tasks they can easily tackle.
1. Accelerate Your Marketing
If there's one area of business growth that can eat away significant amounts of time, it's your marketing efforts. Marketing in 2023 involves countless methods of getting your name out there, particularly online through digital marketing. Unfortunately, we're not all lucky enough to have a dedicated team, so marketing alongside running your business often feels like an impossible uphill battle.
Thankfully, real estate virtual assistants can perform various marketing tasks for real estate agents, from managing your website and optimizing for search engines to posting social media content, managing social accounts, creating content, and even producing dedicated video content of properties for listings.
2. Gather Reviews
While the concept of reviews is straightforward, they are surprisingly hard to gather if you're not actively chasing them.
Reviews show social proof to prospects and are crucial to your local SEO. With countless review websites to get reviews on, gathering them, displaying them in one place, and reaping the rewards of great reviews is tricky.
A real estate virtual assistant helps you gather reviews more or less on autopilot. They can also display testimonials on your website and prompt your customers to leave reviews on a dedicated reviews page.
3. Renew Expired Listings
When a property fails to sell within the required period, you need to relist it, which gets complicated if you have multiple clients. Real estate VAs take control and help you stay up to date with expired listings.
4. Prepare Presentations
Creating an excellent listing presentation is one of the most critical aspects of success as a realtor. After all, it's your first impression to prospective clients, so it needs to really wow them.
Virtual contractors can help you create, develop and present with that "wow" factor. With the best remote assistants boasting excellent design and marketing knowledge, you have a low-cost, highly-productive resource to help you raise the bar on presentations.
5. Create Brochures
If there's one area you want to put time into, it's displaying the best and most attractive features of the property you're selling. A well-designed, professional brochure allows you to wow your prospects, build trust, and convey professionalism.
A top real estate remote assistant with design and marketing experience can develop brochures that display your home in the best light possible, with outstanding photos and layouts.
6. Manage Databases
Your customer relationship management (CRM) is another critical aspect of your real estate business. Managing all prospective buyers or sellers and nurturing relationships with multiple clients is crucial.
However, keeping track of everything and managing your CRM is another time-consuming task. Virtual team members help you stay organized with all your contacts and data in one place.
7. Handle Your Scheduling
With countless meetings, appointments, and open homes, scheduling shapes your life as a realtor. However, what if you could outsource the scheduling?
Imagine walking into the office with your entire day perfectly mapped out. This is the reality for real estate agents with trained remote workers who can respond to emails and schedule time carefully around your duties and meetings.
8. Send Follow-Up Messages
An often overlooked aspect of successfully operating as a real estate agent, especially with existing or happy former clients, is chasing referrals. Sending follow-up messages to ask for referrals and reviews is a great way to incentivize those people to pass your details on to new prospects and grow your business.
Real estate virtual assistants can do that while you focus on other business areas.
9. Manage Your Contact List
Managing your contact list as a real estate professional can be tricky. With many details to keep track of and contacts to balance across all aspects of your business, things can get unorganized and messy. Virtual assistants help you stay on top of your contacts and in control.
Why VPM Solutions is the Best Way to Grow a Real Estate Agency
Having the right virtual assistant to handle these tasks is crucial to success! VPM Solutions delivers a database of thousands of remote assistants to help you grow your agency.
Our platform is free for real estate agents and allows them to find and manage multiple virtual assistants simultaneously. We also offer free industry training to VAs through VPM Academy.
Additionally, you can manage your remote workers through the VPM Solutions system, even if they were not found through our platform. With this feature, you can automate payments, review timecards, and create custom reports based on criteria you would like to review.
Find Real Estate Virtual Assistants to Handle These 9 Tasks (and More)
Virtual assistant services can revolutionize how your real estate business operates while simultaneously freeing up your time to focus on growth and scaling. VPM Solutions provides virtual assistants or real estate professionals specially trained to handle the administrative work of the industry. To get started, start your Free Company Profile!
Or, if you're looking for a bit more information about how to incorporate virtual assistants into your business, download our free "Guide to Using Virtual Assistants for Your Real Estate Business!"