Training Your Real Estate VA to Update Your Google My Business Page
Google is still the king of internet search history, and it certainly doesn't look like it will be dethroned anytime soon.
If you've yet to establish a Google My Business Page (GMB) or have neglected yours, you're missing out on free marketing, SEO ranking, and a way to connect with leads. During the Covid-19 pandemic, Google My Business use exploded, and this searching trend hasn't slowed down.
Luckily, with a real estate virtual assistant, you can task them with establishing and maintaining your Google My Business page. It's a fantastic way to inform your clients and leads, share news, and more!
This blog looks at the benefits of a GMB Page for your real estate agency, how you can train your VA to manage this task, and the types of content they should focus on when posting for a stress-free approach to GMB marketing.
The Benefits of Google My Business for Your Real Estate Agency
Your GMB page will often be the first contact point for potential clients with your real estate agency. It's your first impression and can make your business stand out if used correctly (and with some SEO magic). Let's look at three key benefits of a GMB account for your real estate business or property management company.
Rank on Google for Free
GMB is an entirely free service that provides the opportunity for some 'micro-marketing.' Successfully completing your profile gives internet searches a much higher chance of landing on your page and increased visibility. In addition, GMB plays a significant role in your business's overall local search SEO.
Build Trust and Authority
Your GMB page will be one of the critical points of contact between your agency and potential leads and customers. A well-written, attractive GMB can help build trust in your brand, while your content and presentation can give you authority in the real estate space. You can also share your brand personality and what makes your agency unique.
In addition, the higher your ranking, the greater the appearance of legitimacy and authority.
Attract More Local Leads to Your Business
GMB is a way for locals to connect with your business. By establishing a quality profile, you're placing yourself front and center of the digital community. Through reviews and the Q&A section, community members are empowered to interact with your brand and team members.
When undertaking virtual assistant training on this task, ensure they know the importance and benefits a solid GMB can have on the business.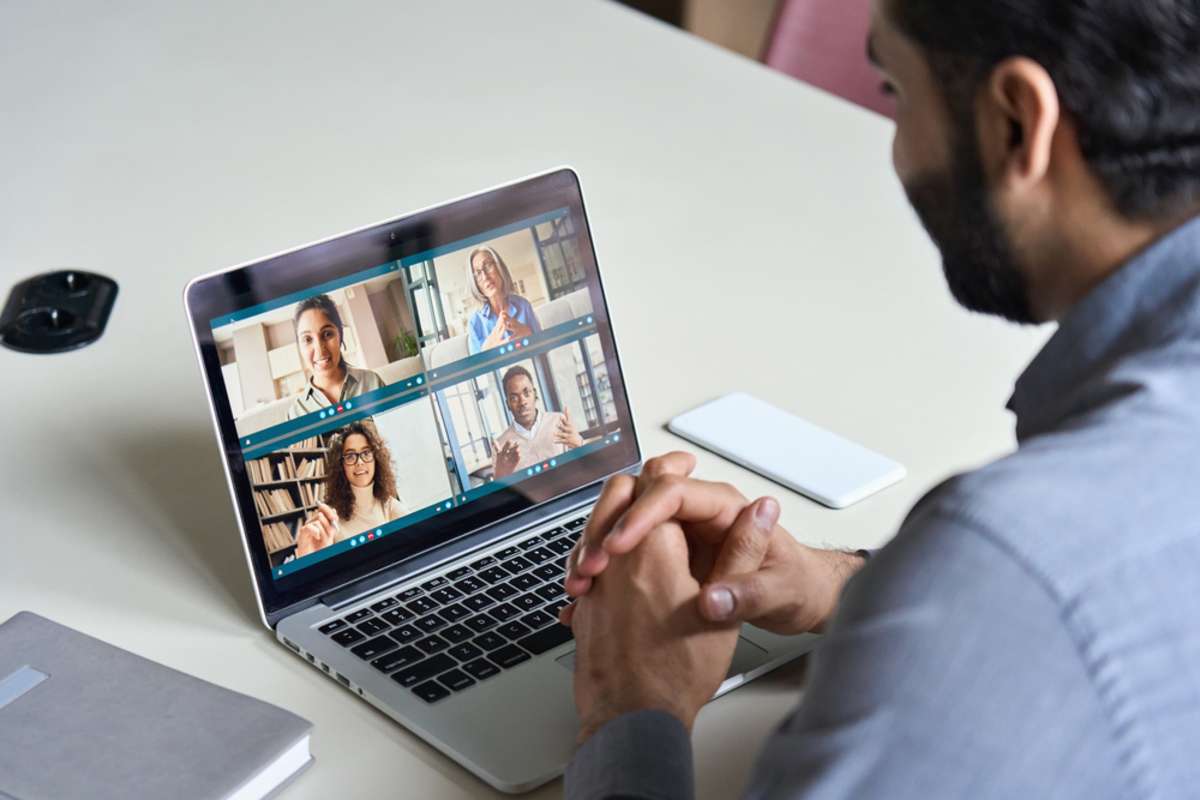 Train Your Real Estate Virtual Assistant to Handle the GMB Task for You
Before starting, ensure your VA has everything they need and some experience with Google and SEO best practices. In addition, you'll want the GMB page to sound natural and attractive.
Step One: Task Them With Creating the Account
Creating a GMB account is relatively straightforward after accessing the sign-in page. Task your VA to complete the following details on the account:


The name of your real estate agency (make sure it's the same as your website and any other branded representation)

Your phone number (with accurate codes)

Link to your business website

Business hours (ensure they are valid and updated whenever changes)

Ensure that reviews are enabled

Ensure that question and answer section is enabled
Step Two: Task Them With Maintaining the GMB Page
If you're working with long-term real estate virtual assistants, you might want to consider setting them up to maintain the page on an ongoing basis. Or, if you're on the hunt for real estate VAs, be sure to work with real estate virtual assistant companies with a solid reputation for delivering the best talent for your industry.
Once your page is up and running, several tasks require attention on an ongoing basis.
1. Managing Content
Keeping an eye on content is an ideal task for a virtual contractor! With the right virtual assistant training, your VA can keep up with written and visual content for your GMB page.


Written Content. Along with providing the necessary business details, GMB allows you to post content. It functions as a microblogging platform. Through the posts section, you can share updates, events, wins, offers, promotions, short educational pieces, or anything else to help connect with customers.

Visual Content. When it comes to images, focus on quality photos that show professionalism and represent your agency.
According to Google, pages with photos have higher rates of clicks through to their website and clicks through to directions to the business.
2. Responding to Reviews
Allow your VA to respond to reviews as they arise with honesty and courtesy. Focus on asking questions and getting feedback if the review is negative.
Creating a standard operating procedure around responding to reviews, such as tone and language guidelines, can help VAs navigate this area. In addition, giving your VA the freedom to respond to reviews and questions on the page will ensure that they are answered as quickly as possible.
Responding to every review is a great way to maintain consistency across your agency. If potential clients see you have ignored negative reviews, they will take it as a bad sign.
3. Responding to Messages
GMB has a messaging feature that can be linked to a phone number. As with reviews, tasking your VA to respond to GMB messages will allow them to be dealt with promptly and effectively.
Responding to messages can be time-consuming. Putting it in the hands of a VA also frees up your time to focus on growing the business.
4. Tracking Data
GMB allows you to track insights into how leads use your GMB page. For example, you can see insights such as how the searcher landed on your page (i.e., a direct or discovery search).
Training your VA to understand and interpret this data will allow you to refine your offers and make your page more searchable.
Level Up Your Google My Business Page With A Real Estate Virtual Assistant
GMB is a powerful tool for real estate professionals. By training your VA in the processes above, you'll be able to create and maintain an attractive and active profile.
If you're ready to unlock the power of virtual assistant services or interested to learn more about how it can help your agency, reach out to VPM Solutions today. VPM Solutions connects top-level virtual assistants with real estate companies to help them grow and streamline their processes.
For more tools to find the ideal virtual contractor for your business, download our free "The Real Estate Virtual Assistant Hiring Kit!"