Top Skills for a Property Management Virtual Assistant in 2022 and On!
Your property management company needs the right people to grow, serve clients well, and ultimately help the company succeed. However, you might not always be sure where to find those people.
If you miss out on the best team members, you could end up with a team that just isn't meeting your needs. That can be frustrating and cause problems for your clients and customers.
Fortunately, there are ways around this problem when considering virtual assistants for your workforce! Finding the right assistants with the skills you're looking for is a great way to improve the quality and value of your company overall. So, what are the top skills to look for when hiring a property management virtual assistant? We've pulled together a list to help you evaluate candidates for your company.


The Value of Virtual Assistants for Property Management
Property management companies that want to scale up know that virtual assistants are crucial to that goal. When you have the right assistants, you're better prepared for any upgrades and changes to your business or client needs. As the company grows and you add more services and take on new clients, your VAs can increase their workload, or you can hire more skilled virtual contractors to provide the skills you're looking for.
However, that's only true if the property management virtual assistants you hire have the right skills to improve your company! When you choose assistants with must-have skills and apply virtual assistant training with them on what you need, you can feel confident that they'll work well with your company for a long time. Your clients will also be happier with the service you deliver, and your tenants will get the service and support they need when renting from your company, as well.
A virtual assistant works as a contractor, making them a cost-effective option to build the workforce for your property management company (without significantly increasing your overhead). That's another big bonus of choosing highly skilled assistants to improve your management company's offerings. Property managers experience lower costs when choosing VAs vs. W-2 employees, and you'll be getting the same skills and benefits you want and need. It's a winning situation.
Focus On Virtual Assistant Training for Improved Success
When you focus on the training your virtual assistants need, you give them and your property management company support and help that works best for your business. If you want increased success, more clients, and happier tenants, giving your assistants the support and training they need to help you is crucial.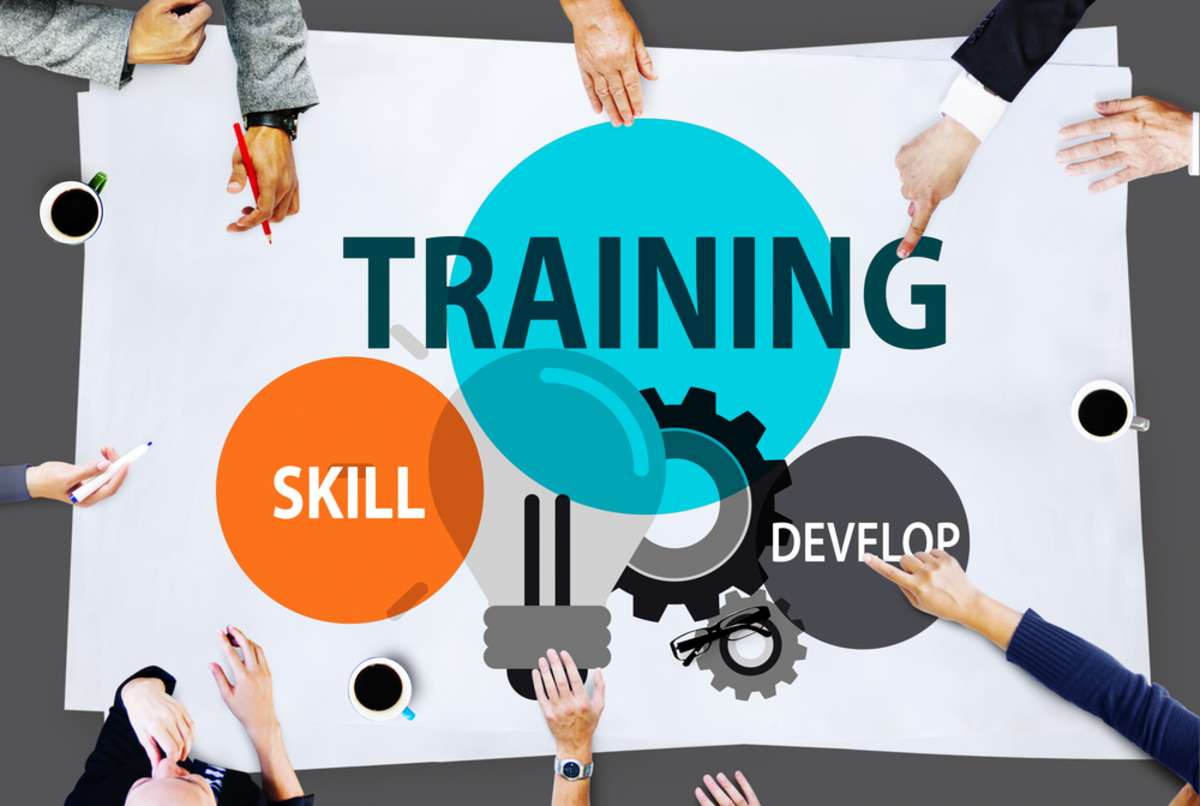 There are many training options for virtual assistants, depending on what you need them to know (and where you hire them)! If you're focused on a particular aspect of their training, you may be able to have all your assistants learn something at the same time. Additionally, you can single out one or more assistants to learn specific skills if they need to perform tasks for your company that those assistants aren't yet trained for.
The Best Skills for Property Management Assistants
Virtual assistants for property management should know how to work within the real estate space. There's more to the story, though, than just real estate support. They must also work with your team and company as quality support personnel for their specific roles.
Here are the primary in-demand skills for virtual contractors in 2022 and beyond!


Calendar Management: If your virtual assistant can't keep your calendar coordinated, critical appointments and important dates can fall through the cracks. That's easily avoided when your assistant adds strong calendar management to their list of skills.

Inbox Management: The right virtual assistant training includes opportunities to discuss proper email inbox management. It's all too easy to lose emails or overlook them, and you don't want that to happen when trying to grow your property management company.

Expense Reporting: Property managers need virtual assistants who understand the basics of expense reporting and have good knowledge about some of the most common corporate expense systems so they can be up to speed when hired.

Social Media Manager: You need to be sure your virtual assistant is trained to update all aspects of your social media presence, so clients and tenants can find you and trust the information you deliver.

Copywriting: Your property management virtual assistant may be asked to create rental listings and provide other information for property owners and customers, so they need strong copywriting skills.


Website Maintenance: With a quality assistant who understands the value of website maintenance, you can make sure your online presence puts your best foot forward to bring in more property owners and tenants to your business.

SEO: When you choose a remote administrative assistant, make sure they know the value of SEO so they can create copy that will rank highly in search engines and attract interested tenants and property owners.

Event Planning: Planning events such as open houses, investor get-togethers, and community parties can be a great way to showcase how much you care about building your company and helping others, so your assistant needs this skill.

Travel Booking: A good assistant can book travel efficiently, allowing you to venture out and bring in more investors, property owners, and tenants who see the value of the spaces you have to offer.

Photo or Presentation Editing: What tenant doesn't want to see pictures of the great space they're about to rent? Providing quality photos of a vacancy can make a significant difference in how quickly it's rented.

Bookkeeping: Any virtual assistant training your property management company offers should include bookkeeping since that's one of the big areas you can hire an assistant to take over from you.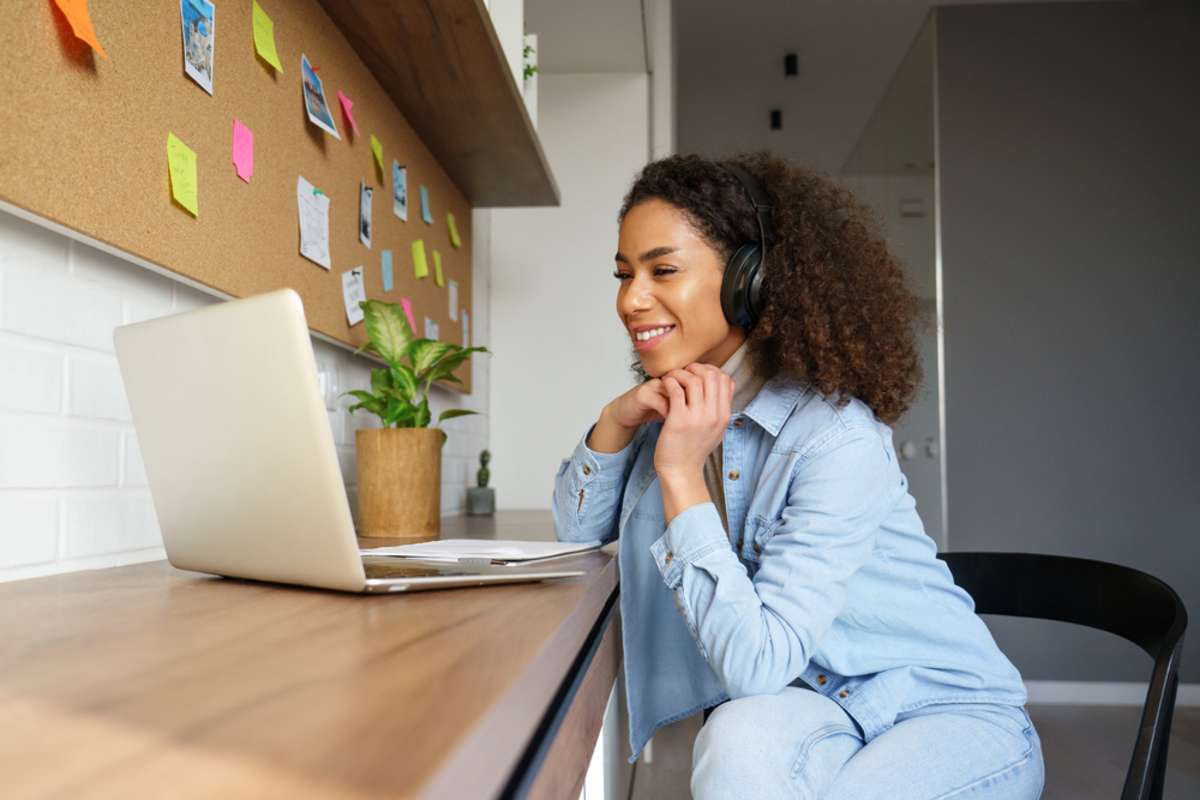 With a host of valuable skills, your virtual assistants will be even more important to you and your property management company. If the assistant you hire doesn't have all the skills you need when you choose them, training them can make them an even more important member of the team.
Hire and Train the Right Remote Administrative Assistant Today

VPM Solutions is the best company to find and hire a skilled and well-trained property management virtual assistant! We also provide in-platform training to help VAs learn about the property management and real estate industries. Find a virtual assistant with the skills you need after setting up your Free Company Profile.
Download "The Real Estate Virtual Assistant Hiring Kit" for more resources!