Top Property Management Virtual Assistant Communication Tools
Before bringing on a virtual assistant, property managers should address policies that optimize communication with remote team members. The training and assessment period should entail discussions on how often you will communicate with the virtual assistant and what communication tools you will use.
This blog addresses these concerns and details some of the tools we recommend to manage remote teams.
Why Is Proper Communication with Your Virtual Assistant Important?
Internal communication is essential in maintaining good relations with your virtual assistant while assessing their performance in your business. When onboarding new virtual assistants, highlight your business goals and explain them strategically so your remote team members can have a good sense of direction about their roles.
However, good communication shouldn't stop after onboarding. Through proper ongoing communication, you will enable your virtual assistant to understand their tasks and your expectations to deliver quality work. Thus, checking in periodically with your remote workers helps build relationships, manage expectations, and ensure success.
Communication Tools for a Property Management Virtual Assistant
So, what are the best tools to use in communicating with virtual assistants? Many great digital tools help facilitate communication between your in-house team members and VAs fulfilling remote work. Here are some of the top tools we recommend to keep your remote teams connected and productive.
Zoom
Zoom is a commonly known communication tool for conducting business or team meetings. Through ZOOM, you and your team can share screens screen, present slides, and talk "face-to-face" with team members in the office or working remotely.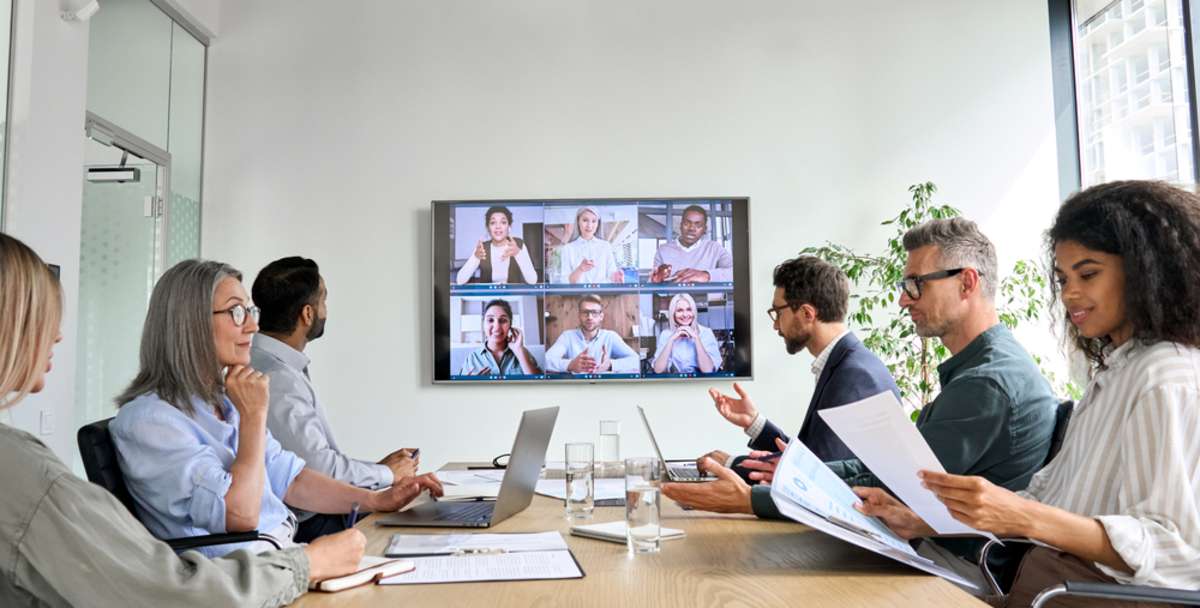 Your property management virtual assistant can also use Zoom meetings to discuss their tasks, project goals, and other issues that can help them succeed.
Trello
Trello is an excellent project management and great communication tool which makes workflows simple and easy. Trello's features, like cards and boards, can help you assign tasks to each remote team member individually.
You can create boards with tasks specific to each virtual assistant. When you use Trello, you minimize the back and forth of emailing your virtual assistant to track their work.
Slack
Slack is an organizational communication and instant messaging program that lets you stay in touch with your remote team.
This resource is especially beneficial to remote work as it is available for desktop and mobile applications. As such, you can communicate on the go and use it reliably to reach virtual assistants working from anywhere. Furthermore, it enables you to create channels to communicate with your property management virtual assistant concerning their tasks.
Google G-Suite
Various features in G-Suite enhance communications with virtual assistants. For instance, Google Meet enables you to have online meetings where you can share presentations with remote team members. You can also use Google Hangouts for instant messaging and video calls with your virtual assistants.
If Slack isn't ideal for your property management company and team, Google tools could be a better solution.
Work and Collaboration Tools
We also strongly emphasize the need for project management tools to manage remote teams effectively. These resources can help keep your projects straight and set clear expectations across your full team.
Calendly
Calendly is a scheduling platform that allows you to create and follow up on team meetings. This tool automates the scheduling process and relieves you of the many emails you would have to write to create the perfect meeting time.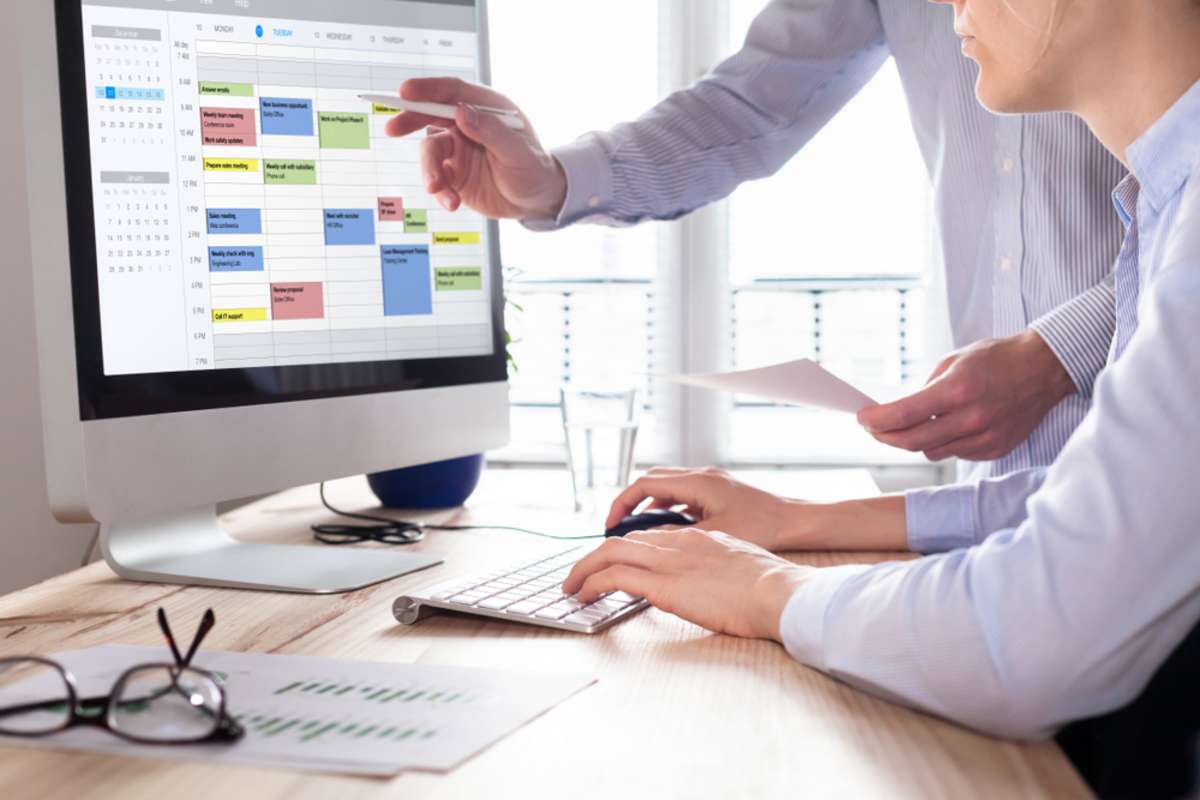 Additionally, through Calendly, you can integrate apps like Google Calendar to make scheduling and project management smoother. Your virtual assistant can then use Calendly to schedule client meetings on your behalf.
LastPass
LastPass is a good platform for sharing passwords securely with your property management virtual assistant. When you hire a virtual assistant, you would have to take keen measures to maintain the security of your business systems. Sharing your passwords through insecure platforms can put your systems at risk of a cyberattack.
LastPass enables you to share a password, automatically giving the virtual assistant access to relevant work platforms without them viewing the passwords. The platform can also help you generate secure passwords.
Canva
Marketing is an integral part of property management, and Canva is an excellent marketing and design tool. The virtual assistant who manages your marketing efforts can apply Canva for marketing templates and content creation for your social media accounts.
Apply the Right Communication Tools for Success With Remote Team Members
Bringing a property management virtual assistant on board is the best way to increase productivity in your company. However, we recognize how hard it can be to find and train the right remote team members for your business. We hope the resources we've mentioned today help you set up excellent protocols for communicating and managing your remote team!
At VPM Solutions, our virtual assistants are trained specifically for property management and real estate. This reduces the need for companies to spend time going through that industry training process themselves, so your virtual contractors can jump right into the action. Then, within our platform, Company Accounts feature makes it easy to manage multiple virtual assistants and remote teams!
Schedule a Demo with us and get insights on how VPM Solutions can help enhance your remote team management.