How to Use Remote Team Members for Social Media Management
Is your social media blowing up and becoming too much to handle? Or maybe you're so focused on growing your business you've neglected social media and fallen behind on your posting and marketing content calendar.
Either way, remote team members trained in social media can take the reins and keep your business booming (and relevant) by maintaining your social media presence.
This blog looks at the duties of a virtual assistant, the types of social media tasks a VA can take charge of, plus some tips for finding the perfect virtual assistant for your property management company.
What Is a Virtual Assistant?
A virtual assistant is sometimes called a remote assistant. These team members are professionals who support a business's administrative tasks and management, much like an executive assistant.
However, virtual assistants are independent contractors and are not considered contracted employees of your business. When choosing VAs with the right training, they can undertake a range of duties, including social media management.
What Types of Social Media Tasks Can a VA Do?
So, how can remote workers help property managers keep up with social media accounts and content? You might be surprised at how "hands-off" you can be with the right VA handling your social media marketing! Here are a few tasks they can do.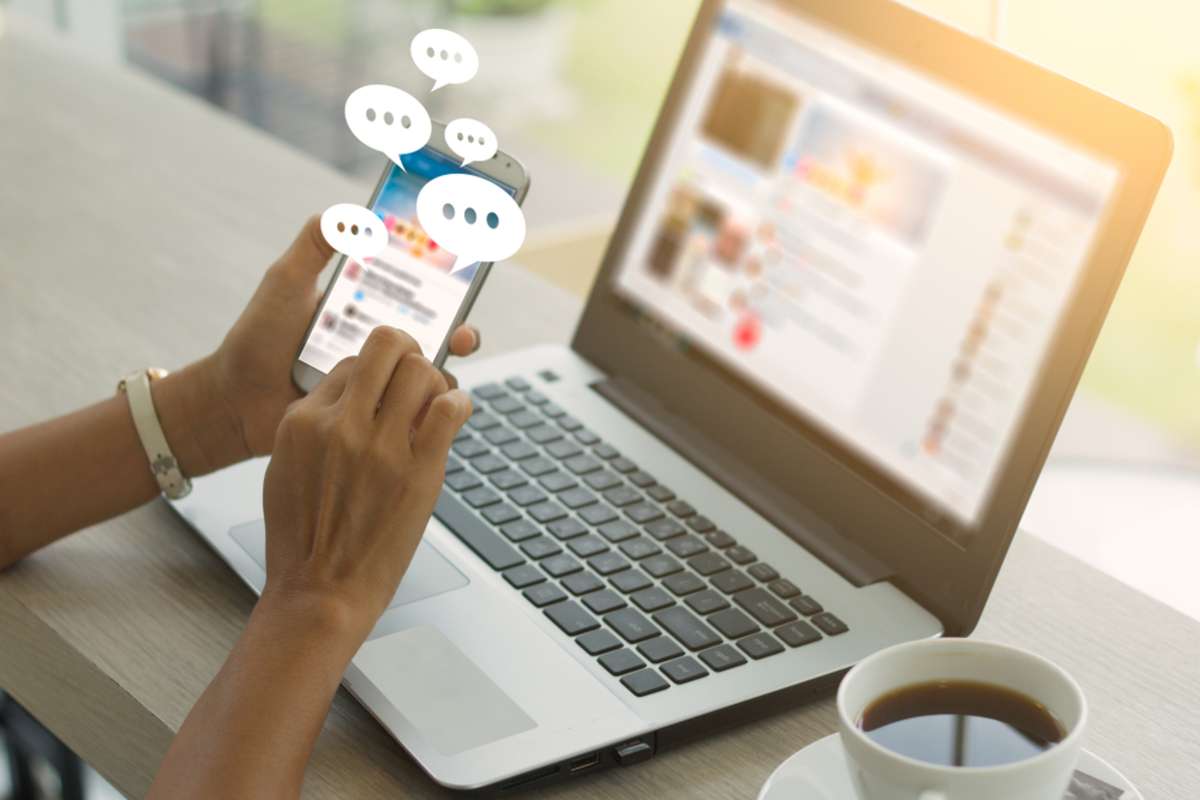 Creating Social Media Profiles
Suppose you want to connect with industry leaders, create an online presence, and drive traffic to your business. In that case, you'll need a range of social media accounts. For example, while Instagram may be better suited for lead-building and sharing updates, a property manager may also want to leverage LinkedIn to make professional connections.
Whatever suite of social media tools you decide on, property management virtual assistants can build your company profile and get to work.
Social Media Strategy
A remote team member can create a plan for your property management business.
This may include:


Creating a content plan

Market research

Building a funnel

Running PPC and ads

Develop reports and insights

Monitoring competition
Having a VA committed fully to these tasks helps you build an audience and more engagement on your social platforms!
Research Trends in the Social Media Landscape
A specially trained virtual assistant will have insider knowledge of the best social media strategies and ongoing trends to generate more leads for your property management company. This means they'll be able to shift tactics and implement updates to keep up to date with ever-changing algorithms.
Create Content
If you're contracting with a remote assistant for social media, there's a fair chance they're skilled in content production. Many of today's remote assistants are jack-of-many-trades, meaning they can write copy for posts, create blogs, and cross-post content to different social media accounts to build your inbound funnel.
Share Content from Other Sites
Managing several social media sites and a tight content calendar is often challenging if you're trying to do this on your own (while growing your business). Because of this, your virtual assistant can assist by sourcing and sharing helpful content from similar businesses in the industry.
This can help by creating relationships and building the foundation for a mutually beneficial relationship in which content is shared across the two businesses to double the reach. Sharing content from other authoritative sources also builds your authority as a leader in your market.
Monitor the Accounts and Outreach
Social media is, after all, social.
This means people will reach out to connect with your business through the comment feature on social media accounts. Therefore, you will want someone on your end who can respond quickly, courteously, and with the correct information.
A virtual assistant can also respond to negative posts and manage any spam that may appear on your accounts.
Advantages of Giving Social Media Tasks to Property Management Virtual Assistants
Some of the benefits of choosing a virtual assistant for social media include the following:


Increased efficiency: Virtual assistants are usually contracted hourly with specific tasks to complete. Adding a VA to your workforce adds efficiency and productivity!

Reduce payroll costs: A virtual assistant is paid only for the work they complete, and they often have lower salary requirements than full-time W-2 employees in the U.S. They also do not qualify for many traditional "employee" benefits such as sick pay and vacation time.

Frees up your time: Tasks such as social media management are time-consuming. A remote assistant can free up your time so you can focus on growing the business at the higher end and not get bogged down in day-to-day tasks such as responding to questions on social media.
While these are just a few advantages property managers experience when choosing a VA for social media management, they aren't the only ones!
How to Find a Social Media Virtual Assistant
If you're ready to hire a virtual assistant, find a VA platform (like VPM Solutions). The easiest way to locate a remote assistant with the skills property managers need is through an agency like VPM Solutions, which specializes in virtual property management jobs and real estate VAs.
Then, write a job description. Be specific about what you're after, the types of tools involved, and the expected hours.
Finally, conduct video meetings with each of your top candidates. These conversations should function in the same way as a regular job interview with a W-2 employee. Ensure you ask about experience, social media usage, and experience with content creation.
A Property Management Virtual Assistant is Your Key to Social Media Success
Social media is a crucial aspect of marketing your property management business! When managed properly, the payoff can be significant. If you want to maintain a solid social media presence and grow your business without wasting time creating captions and editing photos, consider choosing a virtual assistant through VPM Solutions. Our well-trained virtual assistants are ready to take charge of your social media accounts to help grow your business!
Get our free "Real Estate Virtual Assistant Hiring Kit" for resources to find your ideal VA!