Choose a Virtual Assistant for Real Estate Social Media Management 101
If you're not utilizing social media to promote your real estate company, then does it even exist? OK, that might be a bit of an exaggeration, but social media is extremely important. For low-cost, impactful, interactive marketing options and plenty of incoming leads, all the top real estate companies go one place—online.
However, you've got your hands full as a property manager or real estate business owner, so why not hire a virtual assistant to take control? Social media management is one of the top jobs for virtual assistants and, when done correctly, can seriously boost your market presence.
This blog looks at all the key areas you can target to build a heavy social media presence. Plus, we offer a top tip for finding the perfect VA for the job.
Do I Really Need Social Media?
Your audience and potential clients are already online. So, joining them on social media means targeting a vast demographic of potential customers and business partners with the right strategy. For example, in the real estate market, social media has become a significant factor in what's been dubbed the 'millennial market' (the demographic with the highest rate of home buyers).
Some of the ways you can leverage social media to grow your real estate business include:


Developing a personal or company brand

Interacting with leads and customers

Creating buzz and sharing updates

Showcasing images—real estate is a 'visual' industry
However, this requires precision and an understanding of the platforms and strategies to get the best results. So, let's look at the top three platforms to grow your real estate business.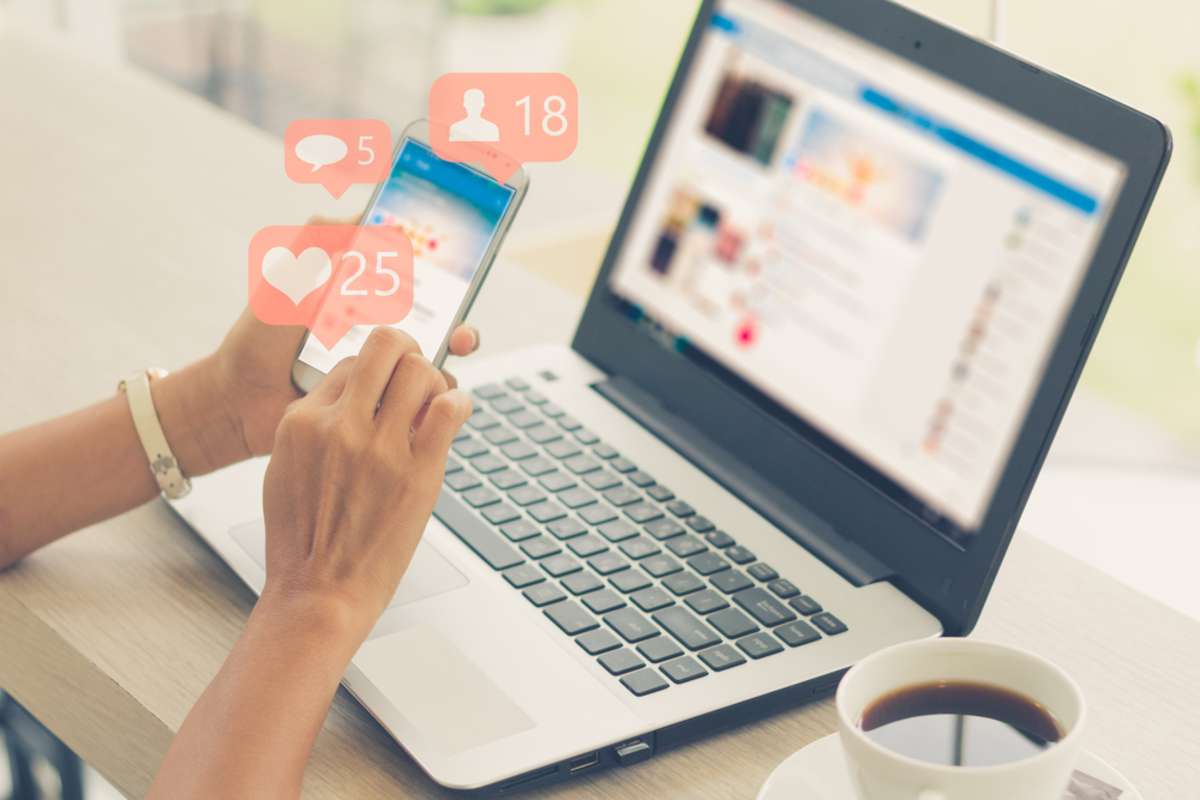 The Top 3 Social Media Tools For Real Estate Companies
Rather than spread your VA too thin trying to cover every social media platform, focusing on three key platforms will bring the best results. Those are Facebook, Instagram, and LinkedIn.
Facebook For Real Estate Companies
Facebook offers real estate professionals the opportunity to create a company page with all the company details, photos, reviews, book appointments, chat with staff, and more.
It's a more practical option than some other social platforms. Demographically, it makes sense, with the largest age group being 25-34-year-old users with a slightly higher male user base.
The basics of Facebook are relatively straightforward. To take it to the next level, ensure your VA has a complete understanding of:


How to create and target Facebook ads

How to list or advertise on the Facebook marketplace (and write attractive copy)

How to create videos for virtual property tours or to host events such as Q&As
Understanding Facebook's algorithm is challenging, but real estate companies need to be active on this platform.
Show Your Professional Side With LinkedIn
LinkedIn may not be the first thought when considering social media, but it's the perfect place to build a professional network and center your business as a leading expert.
This platform allows you to connect with other real estate industry professionals and share high-quality educational content and updates. Although mainly for B2B connections, the LinkedIn user base (older, professional) can also be a target demographic for home buyers or owners looking to rent their investment property.
Get Visual with Instagram
Instagram should be top of the list when showcasing visual and property breakdowns.
The photo-sharing platform can be a critical lead-generating tool and create buzz around properties and developments in your business. Instagram can also be a highly interactive tool. Encourage your VA to comment on posts and share Instagram reels.
As a final point for Instagram, don't forget to hashtag effectively.
Top Performing Content To Share
Now we've got the platforms, let's dive into the content that will bring the highest results to your social media marketing campaign.


Photos: High-resolution complete images bring eyes and clicks to your properties and business. Professional photographers will know how to utilize lighting and angles to best showcase these images.

Feedback and testimonials: Customer reviews build trust in your brand and add a human touch to your social media presence.

Company success: Don't be afraid to share updates, and the company 'wins' to stand out from the crowd. These will also contribute to overall trust and indicate experience to potential leads.

News and updates: By sharing information and updates, you're establishing your brand as an active and engaged company on top of the ever-changing real estate landscape.

Listings: Remember to share photos, accurate copy, and hashtags when showcasing a new listing.

Insider tips and strategies: As specialists in the field, you're perfectly placed to share insider secrets such as maintenance or renovation tips. Consider your social media marketing presence a 'value add' strategy.
The right real estate virtual assistants can monitor your platforms, create posts, showcase photos, and engage with comments to utilize these platforms effectively!
Boost Your Social Media Marketing With These Strategies
With the nuts-and-bolts of 'what' to put on your social channels, let's look at a few strategies that can help optimize your virtual contractor's efforts.
Keep Your Brand Accessible
Real estate professionals must transition from "content" to "contact" to be as smooth as possible. Because of this, maintain up-to-date contact information on all three platforms.
Be sure to cover:


Email

Business name

Contact number

Business hours

Location
In addition, encourage your marketing VA to monitor all chat messages and comments.
Be Quick When Responding to Messages
Don't leave potential leads hanging too long. Instead, utilize a platform to consolidate all social media messages or set up a separate email account for your real estate virtual assistant to monitor all actions and manage the platforms effectively.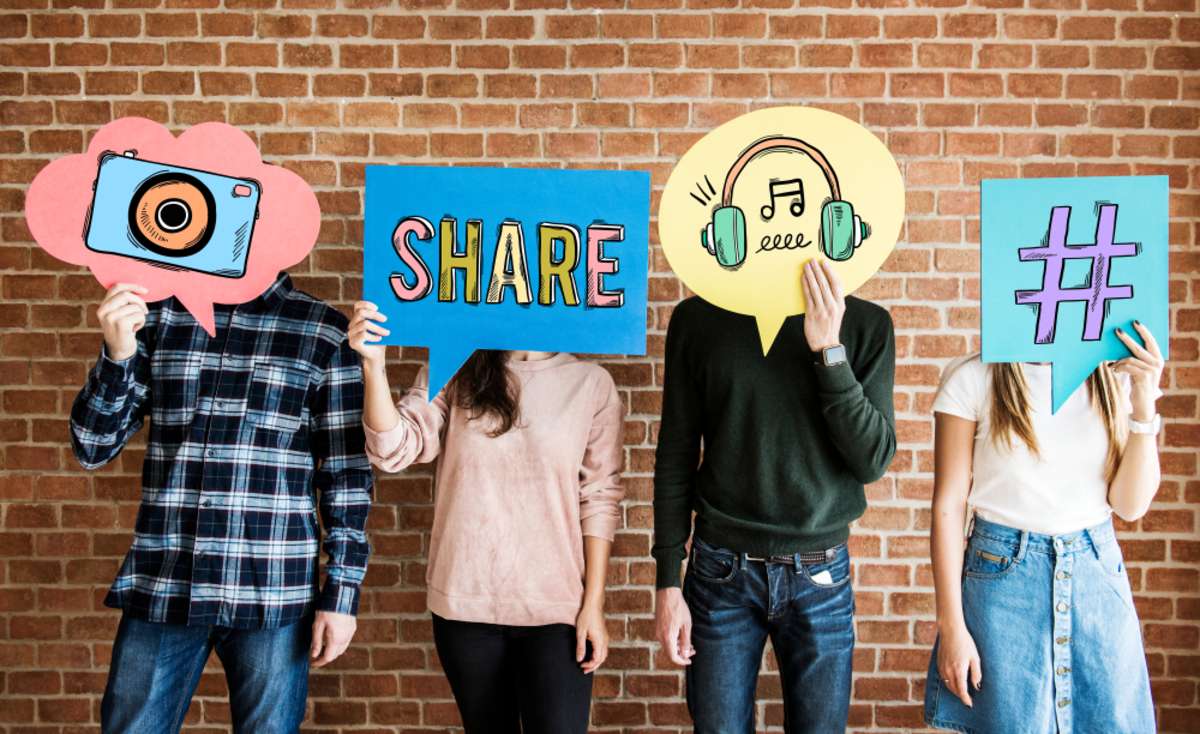 Get Active on Each Platform
To grow your real estate business, you'll need to actively reach out to potential contacts. Through your social media accounts, go where real estate professionals or investors go, such as Facebook groups, and consistently post with high-quality insights and a soft call to action.
Choose a Virtual Assistant
Working in real estate can be hectic, so why not outsource the social media management to a professionally trained VA? It's a foolproof method to maintain a robust social presence if you find a suitable VA for the job!
For this, reach out to the team at VPM Solutions. We'll help you match your real estate business with the perfect VA to establish a successful social media marketing strategy.
Social Media Management Is Easy When You Choose a Virtual Assistant
Limiting your social media to three key platforms and focusing on quality content can rapidly grow your real estate business. However, social media management takes time and ongoing support to ensure leads aren't going cold!
By using the guide above and training a virtual assistant in your systems, you'll have a smooth and industry-leading market presence in no time. To learn more about how VPM Solutions' virtual assistant services can connect your real estate business with the perfect VA, contact a team member or start your Free Company Profile!

Can real estate businesses really find success using virtual assistants? Download our free case study, "From Chaos to Clarity," to find out!