A Guide to VPM Academy Certifications For Your Remote Assistant
How do you find trained, professional, and skilled real estate assistants with qualifications to support it? It's tricky to navigate the world of remote assistants online, boasting a certain level of experience and knowledge.
Unfortunately, said experience often turns out as more of a resume exaggeration than real-world skills. Situations like this are too common when selecting remote freelancers–causing headaches that waste your precious time. It's one of the main reasons we have developed the VPM Academy and certification system.
Our online academy takes a property management virtual assistant through the skills and knowledge they need to help your real estate business grow. Then, newly qualified assistants receive a formal certification highlighting the real estate training they've completed. Through this, you can gauge a candidate's suitability when finding the best real estate virtual assistant.
So how does the VPM Solutions certification system work? How will you benefit from using our qualified remote contractors? Let's dive in and find out.
What is VPM Academy?
VPM Academy is an online training portal taking new virtual assistants through the ins and outs of the real estate industry. The free training consists of video lessons–covering industry basics such as property lifecycle under management, real estate marketing, and various essentials.
As property managers, it's the topics we believe are fundamental to running a real estate business, so the information has been specifically designed so new virtual assistants can jump straight in and help you. The material is also taught by industry experts who know what it takes to run, grow, and scale a real estate company.
Why is Certification Important?
We like to make things easy for property management companies and real estate brokerages when searching for a qualified remote assistant; an assistant with the right skills and certification to prove it. Of course, this is often easier said than done, but it's an essential step, often overlooked, to selecting the best candidate for your role, not to mention the time it saves.
Our certification system lets you see which VAs have completed specific training courses and makes choosing the best-suited remote contractor quick and easy. Additionally, the qualifications allow you to see which training can be completed in the future. This means you can suggest and encourage assistants to take more free courses after they start working with you.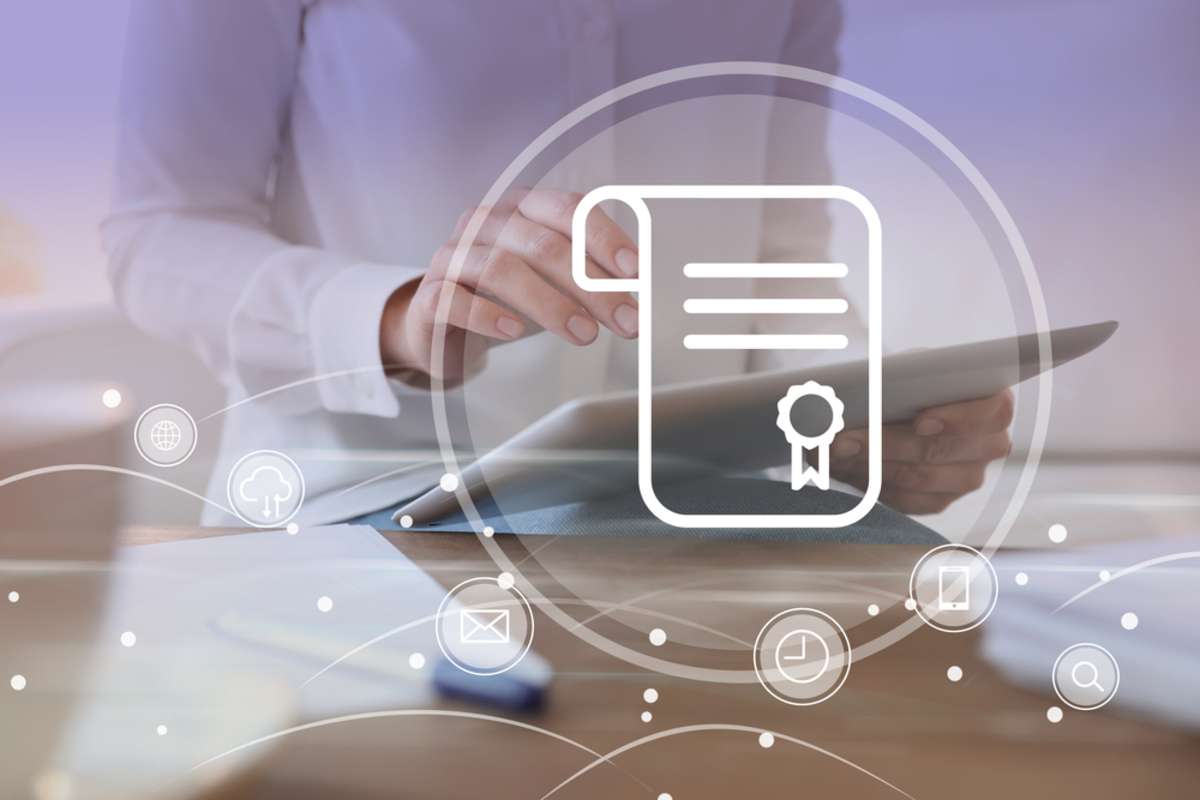 How Can Real Estate Professionals Find Certified Virtual Assistants?
When you choose a virtual assistant for real estate from VPM Solutions, you can select from a list of trained assistants. After creating your free profile within the platform, the interface makes it clear to see who's qualified, what they're competent in, and which assistants will fit your needs. The are also several other ways in which our certifications empower you.
Control Over Postings
When you post a job listing for a new remote assistant, it's tricky to filter out only the best and most relevant candidates. However, with VPM Solutions, you can select recommended or required certifications for that particular position. It gives you more control over what a remote assistant needs to work with you!
Encourage Training for New Hires
If you're already working with an assistant, you can encourage them to learn and improve through our courses on their own time. VPM Academy courses are constantly evolving. Getting your remote team members to participate in regular training keeps them up to date with this ever-changing industry.
It means you can develop a team of remote assistants who never stagnate and are constantly learning and improving to help you in more ways.
Suitability Checks
If you've ever sifted through a stack of resumes or candidate cover letters online, you'll know how time-consuming and hard it is to figure out what training someone has gone through, at least not without hours of reading. However, when looking at a contractor's profile on the VPM Solutions platform, you can see if they have the necessary certification–visible via the graduation cap icon.
Benefits from Choosing VPM Academy Accredited Assistants
There are several excellent benefits you gain from choosing an academy-accredited property management virtual assistant.
Save Time
Save time by filtering out unsuitable candidates and focusing on ones that will make a real difference in how you spend your time. This is the number one benefit of choosing VPM Academy-accredited real estate assistants.
Avoid Basic Training
No one wants to go over industry basics when that time could be used to learn your company processes, expand your marketing operations, or do other more specialized tasks. Training shortens the time between the onboarding time and having a new productive remote team member.
Streamlined Onboarding
Choosing certified candidates means onboarding time focuses more on your internal processes and company specifics rather than the basics. As a result, things such as clients, communication, processes, software, and setting KPIs become your starting point for training with a remote assistant that already understands your industry!
Find Better Team Members Through Our Virtual Assistant Services
The best way to experience the benefits of industry-trained virtual contractors is to get started with a Free Company Profile! Your profile allows you to find the best remote assistant for real estate to help you grow your business. We can't wait to see what our virtual assistant services can do for you!