How to Use a Virtual Assistant for Rental Property Maintenance Services
If you're a property manager juggling various tasks, from overseeing tenant complaints to managing finances, adding a maintenance coordinator can be a game-changer.
Should you hire someone on-site or consider a different approach of a virtual assistant? In today's digital age, even a role as hands-on as rental property maintenance can benefit from remote coordination.
Today we focus on how a property management virtual assistant, even from miles away, can efficiently manage maintenance services for both property owners and tenants.
What Does a Maintenance Coordinator Do?
First, it's crucial to understand the vast responsibilities a maintenance coordinator shoulders. They are the backbone of the maintenance department, ensuring everything runs like clockwork.
Organizing and Scheduling Contractors
Maintenance coordinators juggle schedules, ensuring the timely attendance of electricians, plumbers, cleaners, HVAC professionals, and more. They ensure that the right professionals attend to the right tasks, keeping everything in check.
Supporting In-House Maintenance
In some situations, maintenance coordinators assist an in-house maintenance team. They manage work orders, liaise between tenants and departments over maintenance requests, handle purchasing, and engage with external vendors.
Budgeting and Payments
They're not just about scheduling; they handle the finances too. From managing the maintenance budget to processing payments for services, equipment, and supplies, they ensure financial transparency and efficiency.
Finding the right person to handle these tasks (and more) no longer requires waiting for someone local to walk in your door and meet the qualifications. Property managers can now choose virtual talent to fill this crucial role successfully!
Why Consider a Property Management Virtual Assistant for a Formerly In-House Role
Finding the right balance between cost and quality is an ongoing task for property management business owners. Therefore, many property managers are now contemplating shifting from traditional, in-house roles to virtual alternatives, especially for positions like maintenance coordinators.
If you find yourself on the fence, consider the following benefits of this modern approach.
1. Cost-Efficiency
Employing an in-house maintenance coordinator usually comes with a hefty price tag. Between base salary, potential bonuses, and raises, costs can quickly escalate.
In contrast, virtual assistants typically work on fixed contracts or hourly rates that are often more competitive, mainly when sourced from countries with lower living costs.
Additionally, employee benefits — think health insurance, retirement contributions, paid vacations, and sick days — can add a substantial amount to the total compensation package. However, property management virtual assistants, operating as independent contractors, usually do not expect these additional benefits, translating to immediate cost savings.
Lastly, with a virtual assistant, expenses related to office space, utilities, equipment, and other overhead costs vanish. Not needing to set up a dedicated workspace or bear utility costs for another team member can lead to significant long-term savings.
2. A Global Talent Pool
By extending your search globally, you're not just hiring someone based on their proximity to your office. You can select from a vast pool of professionals who might bring unique expertise, perspectives, and strategies honed from working in various property markets.
This means that your virtual maintenance assistant might already come equipped with specialized training tailored for remote property management roles.
3. Round-the-Clock Availability
A virtual assistant from a different time zone can process work orders, address emergency maintenance requests, or liaise with contractors while you're off the clock. This ensures uninterrupted workflow and swift response times, elevating tenant satisfaction levels.
Knowing that property maintenance is being overseen 24/7 allows property managers to focus on other core aspects of the business. This not only ensures that issues are addressed promptly but also leads to enhanced overall productivity.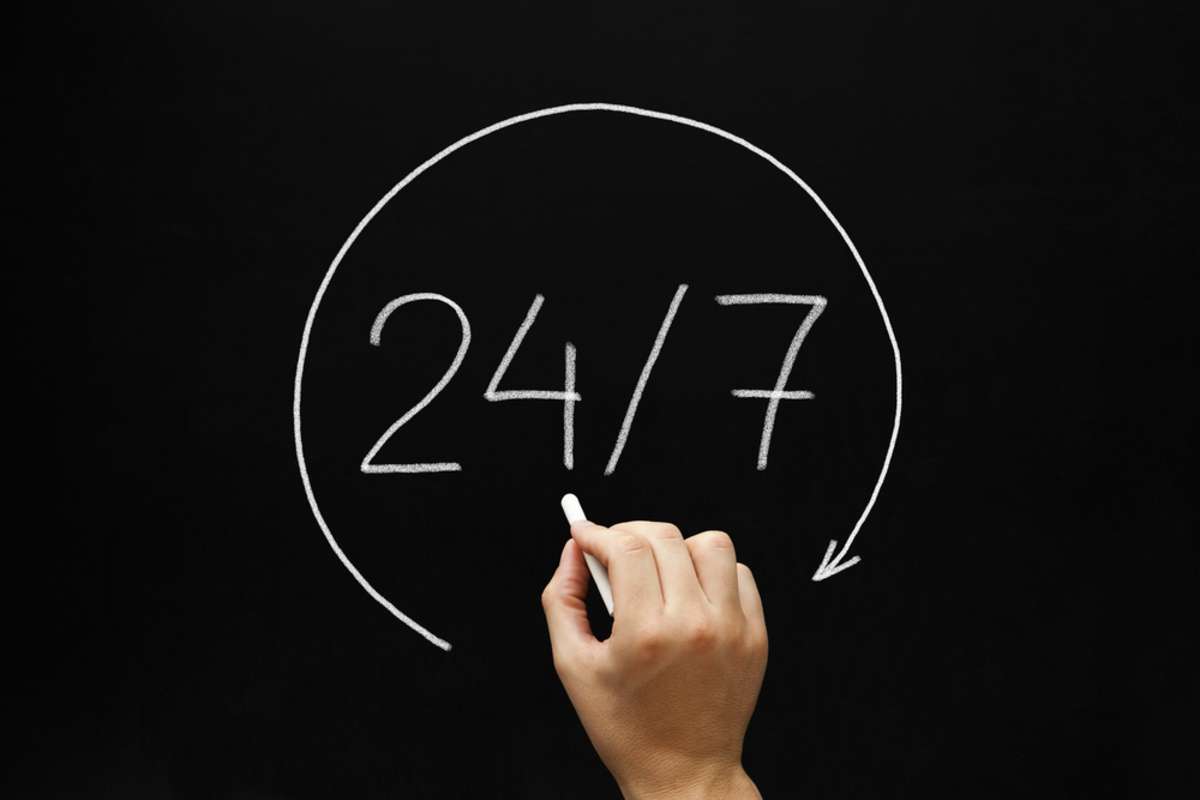 Embracing a virtual assistant for your property management maintenance needs is more than just a trendy move; it's a smart strategic decision. It's about optimizing resources, tapping into global talent, and ensuring uninterrupted high-quality service.
If you're aiming for growth and efficiency, it's time to consider this innovative approach.
How to Use a Virtual Assistant as Your Maintenance Coordinator
Embracing the concept of a virtual maintenance coordinator might be new territory for many property managers.
Yet, with the correct steps and meticulous planning, you can seamlessly integrate a VA into this role, ensuring efficiency and top-notch service delivery. Here's a comprehensive guide to making this transition smooth and effective.
1. Choose the Right Virtual Property Management Assistant
To find the ideal VA, start with reputable workforce outsourcing platforms serving the property management industry. There aren't many! So, starting right here with VPM Solutions can help you find skilled candidates in record time.
Then, just as you would with an in-house employee, arrange video meetings with your top applicants to talk with them further before selecting the best one. This allows you to gauge their communication skills, professionalism, and alignment with your company's culture and needs.
2. Provide the Right Software
Make sure your new VA has access to your property management software.
If you're not currently set up with software that allows you to accept maintenance requests online, then create and track work orders and schedule vendors, it's time to invest in this solution. This type of software streamlines your operations and makes it easy for a virtual assistant to step in as your maintenance coordinator.
3. Provide In-depth Training
Begin with a broad orientation of your company's mission, vision, and values. A thorough understanding will help your VA resonate better with your brand and its objectives.
Then, work with your new virtual team member to help them understand your maintenance processes. Even with a background in property management maintenance, they'll need to know how your company's specific processes work.
Discuss protocols, emergency responses, preferred vendors, and budgetary constraints. The clearer the instructions, the more efficient your VA will be.
4. Establish Clear Communication Lines
Provide communication tools like Slack, Zoom, Teams, and email to help your VA connect with your in-house team members, vendors, property owners, and tenants. These platforms foster real-time communication, bridging the physical distance.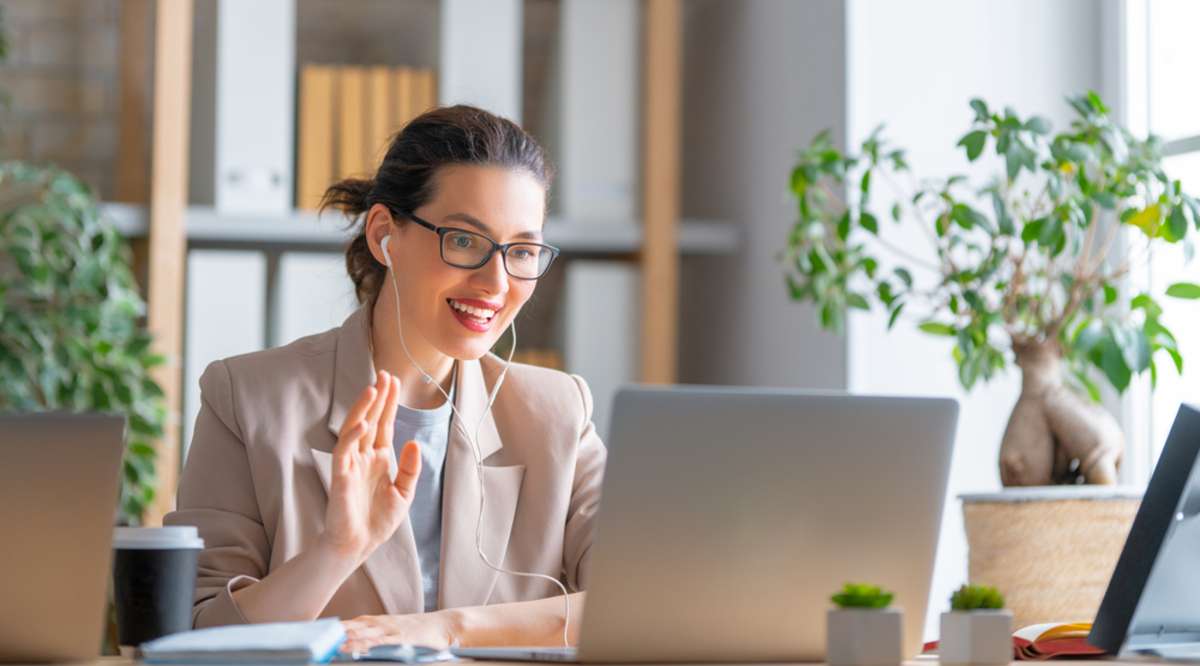 Property managers should also schedule weekly or bi-weekly meetings to discuss updates, challenges, and successes. This keeps everyone on the same page and strengthens the manager-VA relationship.
5. Foster Good Team Dynamics
It's also crucial for your remote team member to know your in-house team members and understand who to talk to about properties or tenant maintenance requests.
Organize virtual meet-and-greets, allowing your VA to familiarize themselves with other team members. This promotes a sense of belonging and improves inter-team coordination.
Also, utilize tools like Trello or Asana for project management, ensuring that all team members, including your virtual maintenance coordinator, are in sync with ongoing tasks and responsibilities.
6. Establish KPIs (Key Performance Indicators)
From the onset, lay down clear performance expectations. Whether it's the number of maintenance requests processed, vendor coordination efficiency, or tenant feedback scores, having measurable targets is crucial.
Then, regularly review these KPIs. Celebrate achievements and address areas of improvement. This structured approach ensures consistent high performance and accountability.
Incorporating a virtual assistant as your maintenance coordinator might seem like a strange solution to a "local" need for the properties under your management. However, with a systematic approach, the right tools, and continuous engagement, you can achieve a synergy that not only enhances operational efficiency but also helps your property management business grow.
Find a Rental Property Maintenance Coordinator Today
We hope we've made it easier to see how a virtual solution could be ideal for coordinating your company's maintenance needs!
If you're ready to explore this innovative approach to property maintenance, start by creating a Free Company Profile with VPM Solutions. We are the go-to workforce outsourcing solution for property management and real estate industries.
From marketing roles and maintenance coordination to bookkeeping, we've got a skilled virtual assistant ready to propel your business forward. After creating your free profile, create a job description and set your new VA up for success with our free "Property Management Maintenance Coordinator Job Description and Quickstart Task List."