A Guide to the G Suite for a Real Estate Virtual Assistant
Your real estate business needs all the firepower it can get to stand out. G Suite is here for you!
Google developed a set of productivity, educational, cloud computing, and collaboration tools under Google Workspace, or G Suite, to empower businesses. Using these tools and finding a real estate virtual assistant can help your business become more profitable and efficient. Here's what real estate professionals need to know about G Quite tools and how to ensure your team is equipped to use them when choosing a team member for virtual leasing agent jobs and other remote roles!
What Should You Know About G Suite?
G Suite is a collection of online tools developed and powered by Google. They help real estate businesses become more productive, enable teams to collaborate, and connect more with their customers. Some of these tools include Gmail, Drive, Calendar, Hangouts, Docs, and Keep.
Why Should Real Estate VAs Use G Suite?
G Suite accommodates everyone from individuals to businesses looking to benefit from effective email communication, access documents in a shared space, and schedule and hold meetings, among other functions.
Signing up your business with Google or a Gmail account, you and your virtual assistant teams gain access to these tools. However, packages for personal and enterprise uses differ. For example, G Suite services are free for personal use. In contrast, companies must pay for certain enterprise features, including unlimited cloud storage, a custom email domain, 24/7 support, and additional administrative and marketing tools.
What Are the Products Included in the G Suite?
So, what do you get with G Quite? When adopting these tools for your real estate company, make sure your VAs have the proper training to use them well.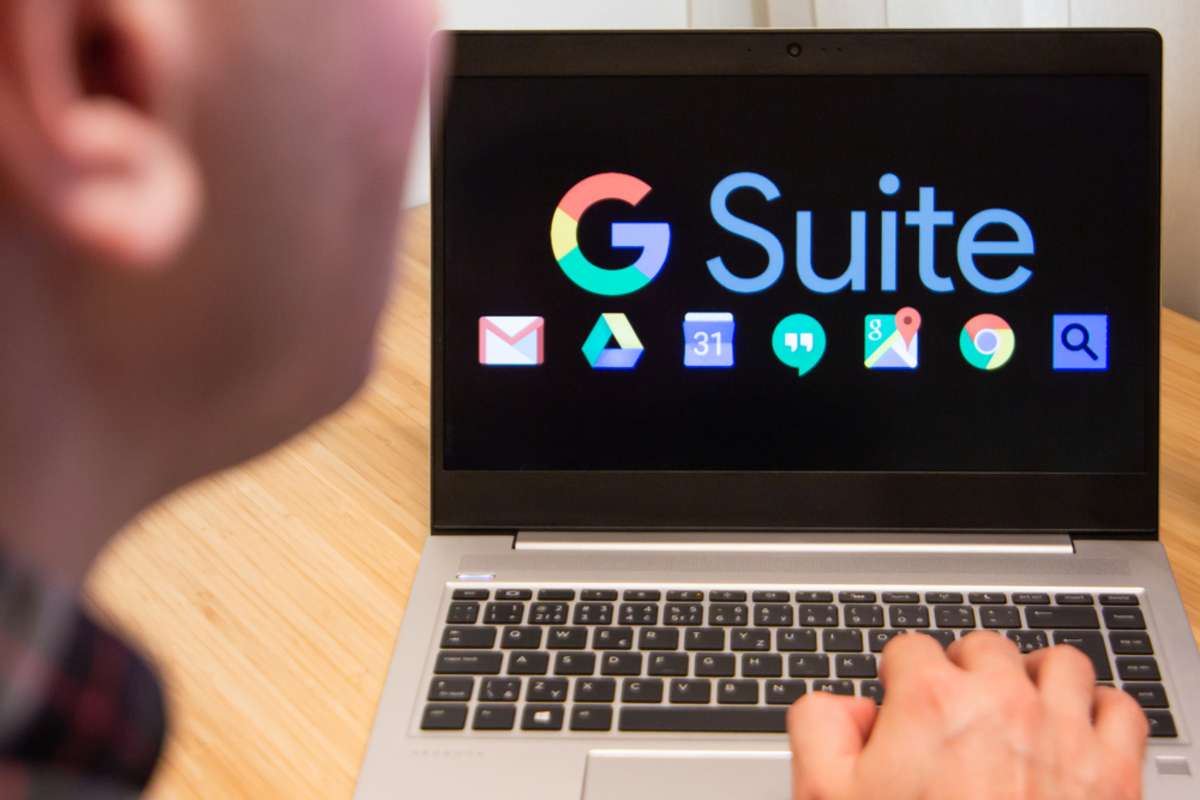 Gmail
Google's Gmail is a key product in the G Suite line of products and its primary email service. It comes standard with an enhanced ad-free version, unlike other email services.
Gmail is already great as a personal G Suite product but even more enticing as an enterprise package. Your real estate business will enjoy the following:


Custom domain names

30 GB of storage space

Minimal maintenance downtimes

24/7 support

Add-ons support for third-party integration

Synchronization capability
Using a custom domain name with your Gmail account gives your company a professional way to communicate via email!
Google Slides, Docs, and Sheets
These tools are Google's versions of Microsoft Word, Spreadsheet, and Presentation programs. However, many property managers feel the G Quite products are even more powerful with greater functionality.
These tools allow you to collaborate in real time, save changes automatically, track revisions, insert comments, and more. These products and features come in handy, particularly for your real estate business when working with virtual assistant teams. They will allow you to collaborate and share critical information with team members, contractors, or even clients without needing to install or purchase additional software.
Google Drive
Google's cloud storage platform allows you to store, access, and share files. The basic plan comes with 30 GB of storage for every employee. If that isn't enough, you can enjoy 1TB or unlimited storage space for Business, Enterprise, or Teams editions.
Google Calendar
It remains one of the most important yet greatly undervalued products. Google's online calendar will keep you organized by helping you plan and manage schedules, appointments, meetings, and tasks. Even better, hire a virtual assistant to help you stay organized with the product!
Google Forms
Google Forms is another valuable tool for a real estate business. It allows you to create customizable surveys and forms and analyze the results with your team members. Since the results are populated into a spreadsheet, Google Forms works well with Google Docs, Sheets, and Slides.
5 Ways a Real Estate Virtual Assistant Can Use G Suite to Help Your Business Grow
Work with an experienced virtual assistant to use G Quite resources to help your business grow! Here are five ways they can work within the suite.
1. Leverage Google Drive to Create Templates
Some G Suite tools have template capabilities. For instance, as a real estate company, you can have a VA create on-brand design templates and save them in your Drive. Then, encourage your remote team members to work within these templates when creating documents.
Templates can also serve as structured documents for reports that track property management KPIs.
2. Use Google Forms to Collect Feedback
Customer feedback is crucial for the success of your business! You'll need it to know if you're on the right track or serving your customers well. Take advantage of Google Forms to collect and act on feedback from your real estate clients through surveys. This will set you apart from your competitors and help your business grow.
3. Capitalize on "Keeps" to Manage Team Tasks
Remote work is now a common reality for most real estate businesses, but it also presents a challenge in managing remote assistant teams. "Keeps" is designed to address the challenge. This intelligent G Suite tool allows you to collaborate remotely with your real estate virtual assistant and other team members.
4. Stay Organized with Google Calendar
Besides Keeps, Google Calendar is another useful tool for working with remote workforces. With Google Calendar, schedule calls, book appointments, manage projects, set deadlines, track work progress, and more.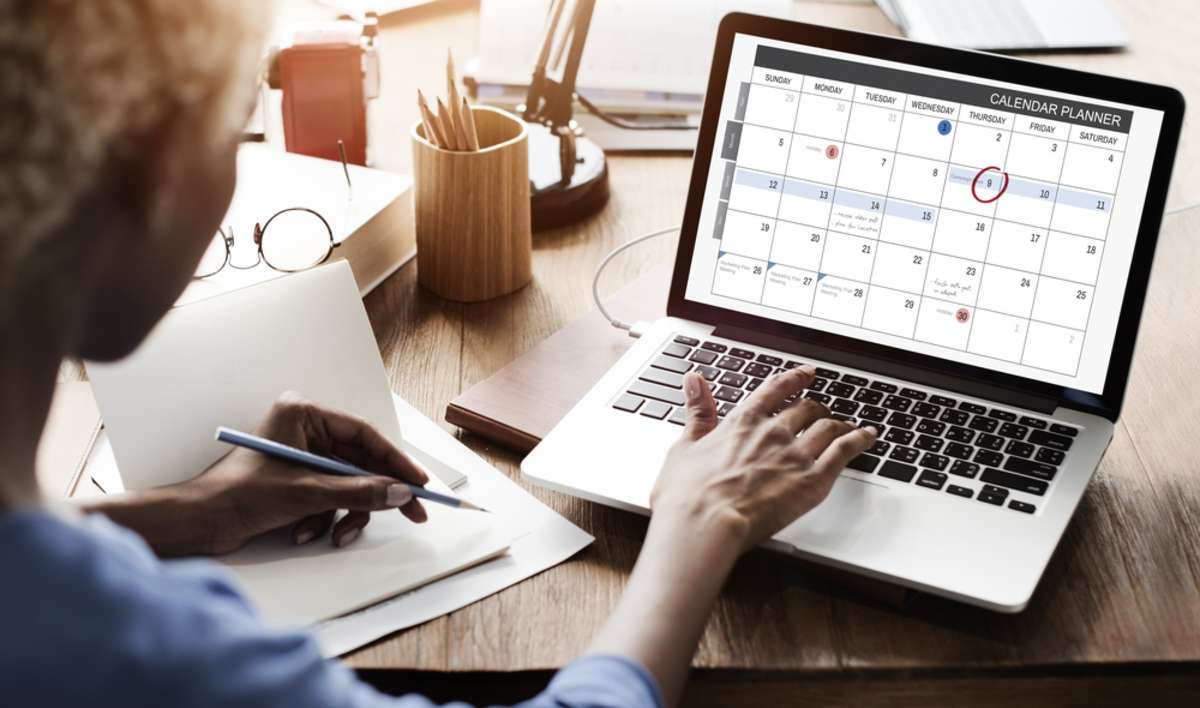 5. Keep Up with Remote Teams Using G Suite Reports
The Admin Console can let you know who in your real estate team is getting the most out of G Suite and who isn't. Some of your team members may not use these tools as they should and could require more training to develop these virtual assistant skills. Use G Suite Reports for usage insights and find ways to encourage them to use these tools more.
Choose a Real Estate Virtual Assistant to Work With G Suite Tools
Google's G Suite is an excellent resource to help you work with real estate virtual assistants! If you're not finding the virtual assistant services you need through another property management temp agency, find a real estate virtual assistant through VPM Solutions! We have thousands of VAs ready to work. Our platform also makes it easy to post a job description, choose multiple virtual assistants, and manage remote teams.
Download "The Real Estate Virtual Assistant Hiring Kit" for free resources to help you find the best VAs for your business!