Hybrid Teams: How Real Estate Virtual Assistants Work With Employees
In today's fast-paced business world for real estate professionals, agencies and brokerages are increasingly embracing the concept of a hybrid team—a combination of local employees and virtual assistants (VAs) working together to achieve goals.
This approach offers numerous benefits, including increased flexibility, enhanced productivity, and improved customer service. While going "all" virtual with your real estate team may not be advisable, incorporating a full-time virtual assistant (or several) can significantly enhance your operations, reduce costs, and drive growth.
In this blog post, we will explore the advantages of utilizing virtual assistants and discuss how to integrate them seamlessly into your existing team of stateside employees.
The Power of Virtual Assistants
First, we're not suggesting real estate agents, brokers, fix-and-flippers, or investors should force trying to operate without any local team members. Chances are, you will always need at least a few local team members to conduct tasks that can only be done on location with your properties.
However, you might be surprised at the type and volume of tasks that can be outsourced to remote team members and don't require a local person to complete them successfully!
What Are Real Estate Virtual Assistants?
Real estate virtual assistants are experienced professionals who work remotely to support real estate professionals in various administrative and operational tasks. They can handle a wide range of responsibilities, including lead generation, marketing assistance, tenant screening, maintenance coordination, and accounting.
By outsourcing these tasks to VAs, real estate companies can focus on core business functions and strategic growth initiatives.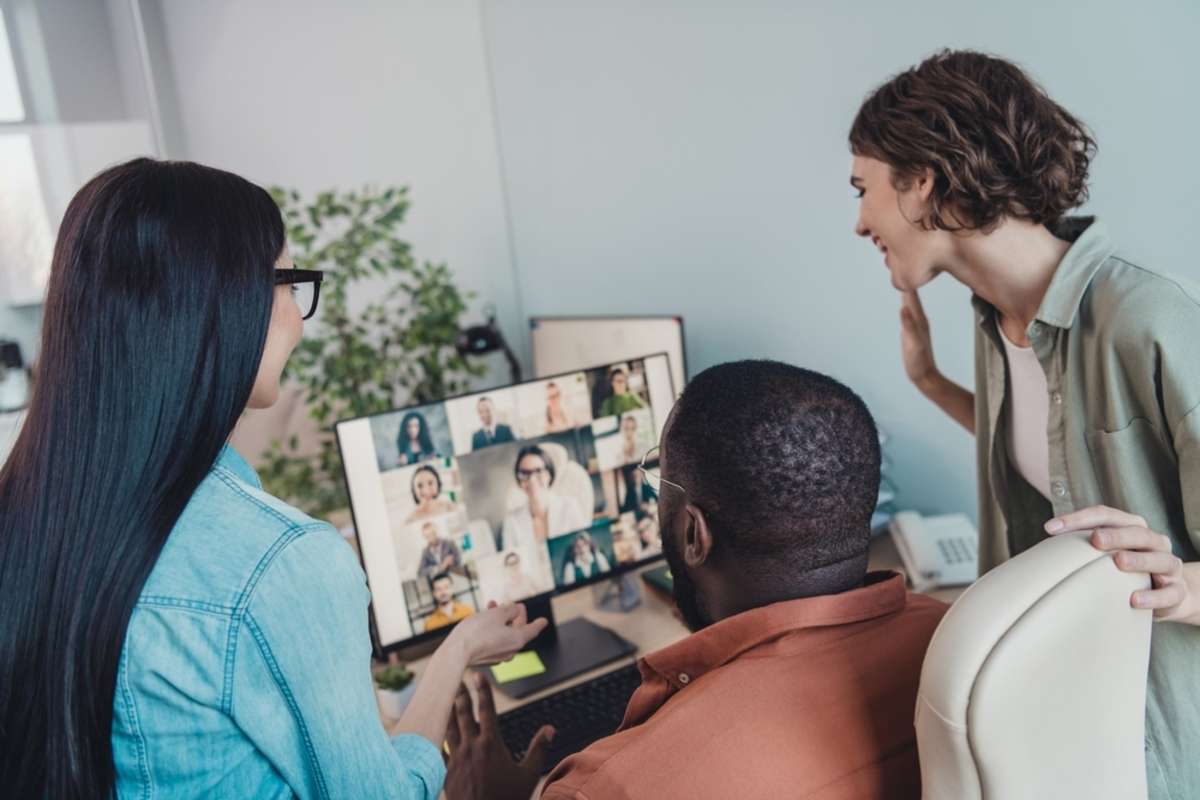 Again, while it is crucial to maintain a local presence for certain property-related tasks, leveraging virtual assistants can help optimize the work your local employees do and elevate customer service.
Virtual assistants can be highly skilled and specialized professionals, bringing their expertise and efficiency to the team. They can work independently on specific assignments or collaborate closely with a local full-time employee, creating a dynamic synergy within the organization.
Expanding Your Workforce with Virtual Assistants
One of the significant advantages of incorporating a virtual assistant as an independent contractor into your team is the ability to access additional staffing without the overhead costs associated with hiring full-time employees.
As your business grows, you might require more resources to handle the increasing workload. Hiring full-time employees may not always be feasible due to budget constraints or the need for specialized skills. However, by bringing in virtual assistants, you can scale your operations effectively, ensuring your team has the support it needs to meet the demands of a growing business.
Integrating Virtual Assistants into Your Team
If you've never managed a hybrid team, it can present some different challenges than when everyone works under one roof. However, with the right approach, virtual contractors can feel and operate like part of your cohesive team to support your real estate business.
To help virtual assistants work seamlessly with your local employees, providing a conducive environment that fosters collaboration and a sense of belonging is crucial. Here are some strategies to help virtual assistants integrate well within your team:
1. Help Them Feel Like Part of the Team
Help your virtual assistants feel valued and included by introducing them to the team, sharing company culture, and explaining how their contributions contribute to the organization's success. Encourage open communication and create a supportive environment where everyone's input is appreciated.
2. Train Them on Processes, People, Roles, and Clients
Invest time in providing comprehensive training to remote assistants to ensure they understand the team's workflows, key stakeholders, and clients' expectations. This knowledge will enable them to perform their tasks effectively and align their work with the team's objectives.
When choosing virtual assistants through VPM Solutions, you can jump right into company specifics during your onboarding and training program. Our platform handles industry-specific training through free courses offered to VAs for free through our VPM Academy! This means you spend less time training virtual team members on the basics of real estate concepts and getting them integrated into your company faster.
3. Engage With Them Regularly Through Routine Check-ins
Regular communication is essential to maintain a strong connection with virtual assistants. Schedule routine check-ins to discuss ongoing projects, provide feedback, and address any concerns they might have. This practice helps foster collaboration and ensures everyone is on the same page.
4. Help Them Connect With Employees Through Technology
Leverage technology tools such as email, video meetings, and instant messaging to facilitate communication and collaboration between virtual assistants and local employees. Encourage both sides to engage in active discussions, share ideas, and provide support to create a cohesive and unified team.
Maximize Your Bottom Line with a Real Estate Virtual Assistant
In addition to the numerous operational benefits, virtual assistants can positively impact your bottom line. Outsourcing certain tasks to a virtual assistant vs. employee can reduce overhead costs associated with hiring full-time employees, such as salaries, benefits, and office space.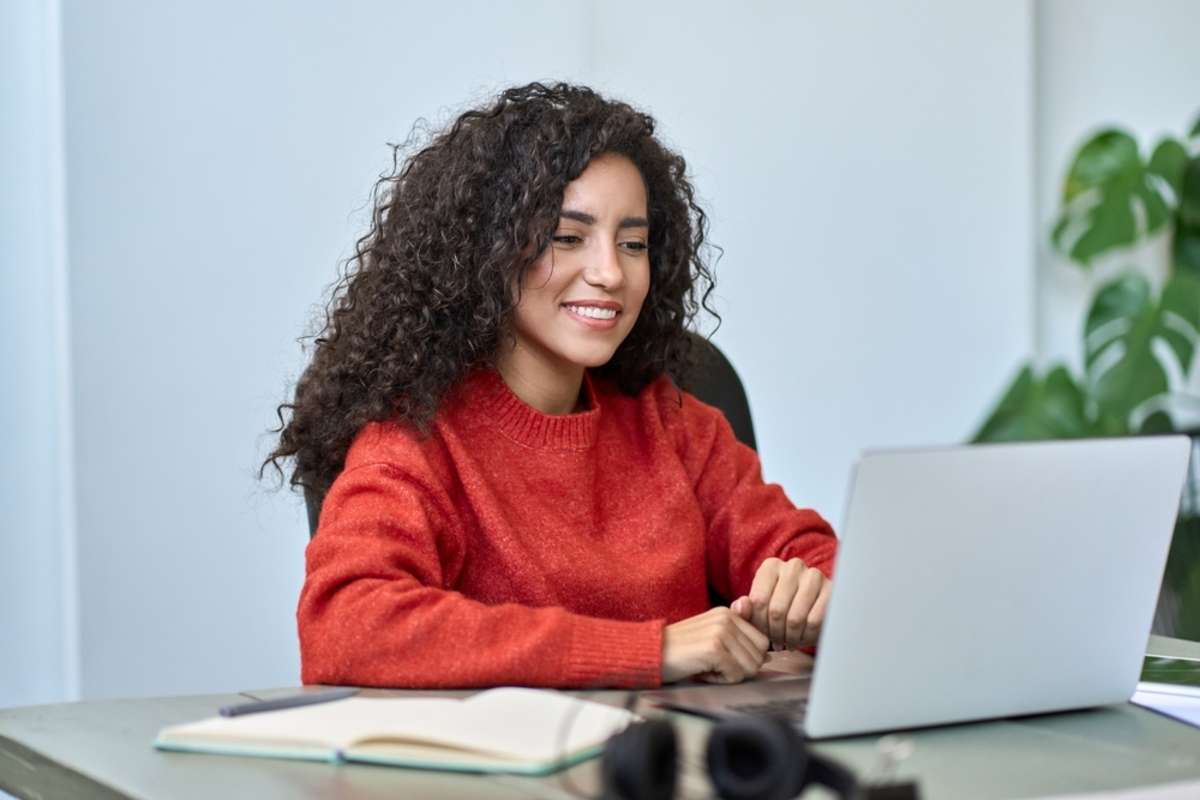 Virtual assistants are typically paid on an hourly or project basis, allowing you to have more control over your budget and allocate resources more efficiently.
To understand the potential cost savings and impact on your bottom line, consider using our Free Financial Impact Calculator, specifically designed to assess the financial benefits of integrating remote assistants into your property management team. This calculator takes into account factors such as task complexity, hours worked, and hourly rates to provide you with a comprehensive analysis of the cost-effectiveness of virtual team members.
Build a Hybrid Team With Real Estate Virtual Assistants
Building a hybrid team that combines the strengths of virtual assistants and local employees can be a smart strategy for real estate companies. By embracing virtual assistants, you can enhance your team's capabilities, increase productivity, and improve customer service.
However, it's essential to strike a balance and determine which tasks are better suited for VAs and which require a local presence. With proper integration and support, virtual assistants can become valuable contributors to your team's and company's success.
If you're interested in exploring the benefits of virtual assistants and discovering how they can fit into your real estate operations, don't hesitate to try our Free Financial Impact Calculator! Then, when you like the savings you see, create a Free Company Profile and find skilled virtual talent for your team.