The Tools You Need to Find and Manage a Property Management Virtual Assistant
Being in property management is a big responsibility. With all the various tasks required to operate a successful company, finding the right skilled help has never been more important! What can you do when you're ready to scale your business but finding in-town talent isn't delivering the skills you need for growth? Many property management business owners are looking into virtual property management assistants to build workforces that boost productivity, enhance customer services, and reduce payroll expenses.
Read on for more details about how to get started with the VPM Solutions platform and how to hire the right VAs for your business!
Resolve the Challenges of Property Management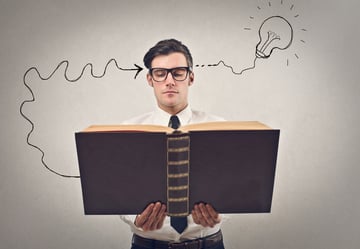 Before jumping into hiring a virtual property management workforce, you might be wondering if it's worth it or whether you should go that route.
Every smart business owner must weigh the pros and cons of hiring in-person employees vs. the benefits of outsourcing critical roles to virtual assistants. A virtual property management team provides several benefits and solutions to challenges you have in meeting your business goals.
In addition, virtual assistants can help resolve challenges!
Diminishing Profits
Every business seeks ways to boost profits, whether through cutting costs or increasing prices—sometimes both! By adding virtual assistants to your team, you can cut your costs in the following ways:
Reducing payroll costs without having to pay for employee benefits, like health insurance or paid holidays
Acquiring high-level remote assistants for lower costs because most virtual assistants have less overhead costs, too.
Cutting expenses through lower office-leasing costs. You won't have as many employees on-site using an office or equipment, so many property managers can get by with a smaller space. Office space can be pricey, so cutting this can trim costs significantly.
Reducing overhead expenses is one of the best ways to see an immediate boost to profits!
Unqualified Local Staff
Quality staff is essential to the efficient operation of any business. However, the right fit for the role doesn't always live nearby.
Using a virtual property management platform allows you to browse plenty of qualified candidates to perform daily tasks that don't have to be in your hometown to join your company! With the right platform at your fingertips, you have instant access to thousands of quality property management VAs to fill critical roles as independent contractors within your company.
Poor Customer Service
Bad customer service will send good property owners and tenants away to other property management companies in your area. However, without the right team members in place (virtually or in-person), you can't deliver the quality of services your clients expect to keep them in your portfolio!
A virtual property management team helps you deliver excellent customer service, which is essential to keep your business on track for profitability. Virtual assistants help you achieve this goal in the following ways:
They can handle the phone calls and emails, so property managers are freed up to build and enhance relationships with clients.
Your property managers will have more time to focus on larger, hands-on projects as opposed to dealing with menial tasks.
You won't miss important client phone calls when you're out of the office.
When you're showing properties, work will still get done.
Adding skilled property management virtual assistants is one of the best ways to delight customers and grow your business!
A Virtual Property Management Workforce Is the Solution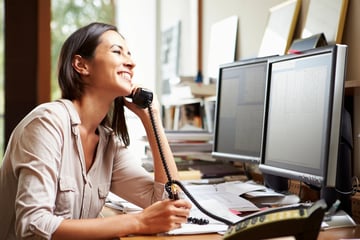 If you or your team often feel stressed, adding virtual property management team members can provide a solution to ease the load.
Virtual assistants can do more tasks than you probably ever thought about.
What can a real estate virtual assistant do?
Some of the tasks virtual property management members are ideal for include:
Answering phone calls
Sending emails
Managing paperwork
Handling accounting
Calling new residents
Managing online reviews
Communicating with property owners
Data entry
Scheduling maintenance vendors
Adding remote property management staff to your workforce is a solution that allows your in-house team the freedom and flexibility to serve your clients better.
How to Hire High-Quality Virtual Assistants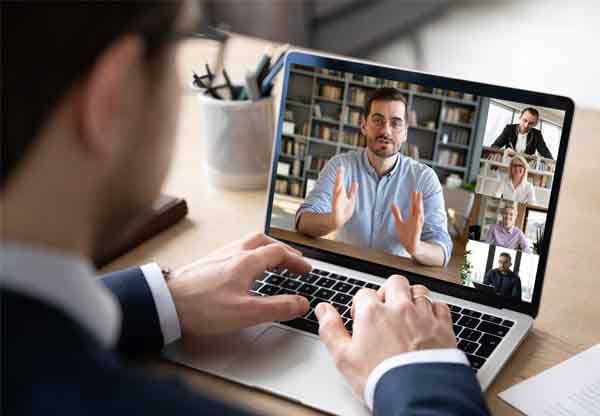 Once you've decided to hire a virtual assistant, it's time to prepare for finding the most qualified candidates to do the job.
Maybe you've had negative experiences in the past when posting jobs, and you struggle to find remote assistants that meet your needs and deliver quality work.
One of the reasons for this could be because the geographic location limits your options.
Broadening your reach can help you find the perfect person to do the job outside your immediate area!
Looking for highly capable individuals that live outside of the United States can also help you find skilled workers with lower salary requirements due to a much lower cost of living. VAs around the world generate competitive lower salaries while you pay less for your workforce compared to U.S. hiring rates—without sacrificing quality!
Start With the Right Platform
To find the best candidates specifically trained in the real estate industry, you need the right virtual property management hiring platform. VPM Solutions developed a solution designed especially for candidates with skills in the real estate industry or who have credentials needed for property management work.
However, when you list a job posting on other platforms, you may get candidates who aren't necessarily experienced in property management. That means you start from scratch with a new team member, getting them acclimated to the field, and teaching them the basics. Using a platform that connects you with industry specialists will ensure you get the talent you need.
Interview a Potential Property Management Virtual Assistant
As you look through the profiles of potential candidates, separate the ones that meet your requirements and schedule interviews. Before interviewing a candidate, review their resume and check the references. Have your list of questions prepared so that the interview will go smoothly. Ask questions pertinent to the job, but also get a feel for their personality to ensure they will be a good fit. Ask a range of questions, such as:
Tell me your three best work qualities.
Do you want to work full or part-time
What type of communication style do you have (verbal, written, a mix of both)?
What made you decide to become a virtual assistant?
Why do you think you would be a fit for this job?
A VA can look great on "virtual" paper, but make sure your interview process helps ensure you're hiring the right candidate for the job!
Tips for Hiring Virtual Property Management Help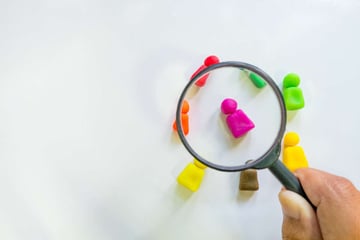 As with any new venture, property management business owners must be sure they use the best methods and strategies for success when making hiring decisions.
These tips will ensure you transition virtual team members well when adding to your workforce to deliver excellent property management services!
Establishing Competitive Wages
One of the first things to consider is how to offer competitive wages to attract the best virtual assistants. VAs can work based on an hourly wage or pay by project, depending on your needs.
Working through the VPM Platform makes it easy to post jobs, set pay rates, and pay VAs when they fill out a timecard, and you approve the work. It's also important to think through overtime and the potential for bonuses when developing your compensation plan.
Train Them Well
After you hire a virtual assistant for your property management company, it's essential to take some time for training and orientation. Hiring a VA through VPM Solutions sets you up with quality talent, but it's also crucial to onboard your new hires with a well-planned process for best success. Let them know your expectations upfront by outlining the job requirements and daily tasks. Develop key performance indicators (KPIs) to help them stay on track of the desired goals.
Avoid Problems Before They Start
No one wants to deal with problems when operating a business. However, some issues can be resolved before they ever become a problem. For example, make sure you run a background check on candidates to weed out potentially untrustworthy VAs. Working through a platform that offers background screenings helps protect your company and sensitive client data!
Confirm Completed Work
There may come a time when you are unsure about a worker's timecard. How can you be assured they are working the hours they charge you for? Create a task manual and designate how much time each one should take. Make sure they agree with the amount of time that you allot for the tasks. Then, meet with your VA regularly to review what they accomplish according to their timesheets.
Use the Ideal Platform for Virtual Property Management Talent!
As you search for the best platform for hiring and working with a virtual property management staff, look for one that offers the following items:
A platform that is property management and real estate specific
No hidden fees or upfront costs for the company owner
Training courses and certifications provided to VAs
A step-by-step hiring guide
Job description templates
Free profile and post for jobs
Virtual assistant matches for free
An affiliate link (to earn money)
VPM Solutions is the only virtual assistant platform designed by property managers for property management professionals! We offer a variety of benefits to company owners that you won't find with other platforms, including no upfront fees or upcharges and faster hiring times with the best talent in the business.
Connect With VPM Solutions and Download Your Free Hiring Kit!
The VPM Solutions platform provides everything you need to hire the best property management virtual assistants to expand your workforce! Start your free Company Owner profile today and download your complimentary Real Estate Virtual Assistant Hiring Kit for exclusive tools to post your first job, interview a candidate and hire your next VA.