How To Increase Profitability With a Property
Management Virtual Assistant
If you operate a property management company, then you know it requires having a keen eye for saving money and effectively managing the operation at the same time. While it's important to run things in a budget-friendly manner, you don't want to cut any corners that will hurt business either.
One way to cash in on savings while not degrading the efficiency of your business is to hire a virtual property management assistant. Plenty of remote property management jobs exist, and hiring someone to fill these positions can be an excellent way to navigate the business efficiently.
Can hiring virtual assistants really improve your bottom line? We share some valuable insights here!
What Are the Benefits of Hiring a Virtual Assistant?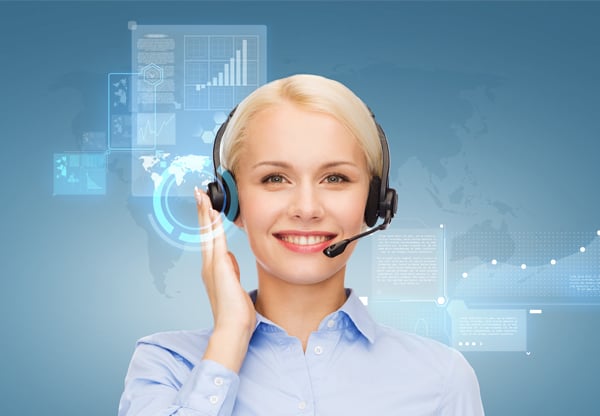 Why should property managers consider a virtual workforce vs. in-house employees? When considering your bottom line, it's vital to look at the benefits first when deciding if hiring a property management virtual assistant is the right move to make.
Save Money
In most cases, property managers find that their overall costs will be lower when they fill
positions with remote property management jobs. Some virtual remote workers charge by the job as opposed to charging by the hour, potentially saving you money. Either way, many hourly virtual assistants collect a lower wage than in-person employees.
You can also choose how much work you need and when you need it done, which means you wouldn't have to pay someone for 40 hours a week if it wasn't needed to get the job done right.
Another money-saver when using virtual property management workers is you don't have to pay for insurance, sick leave, vacation time, or other paid benefits that property managers typically pay. This reduction in costs can be substantial compared to hiring in-person team members!
When calculating all the savings, you may be able to hire twice as many virtual assistants for the cost of one employee based in the United States.
A Less Stressful Environment
Sometimes having too many employees to manage in person can lead to more problems than work getting done, especially if they're not the right employees to add to your team. However, by reducing the number of on-site employees and incorporating the best fits for your team through virtual hires, your team can focus on critical tasks while building a positive environment. In addition, hiring virtual assistants can help build a cohesive team with fewer employees that work well together—both in-house and remotely!
More Resources to Strengthen Client Relationships
There's often a misconception that team members have to work in a company office to build good relationships with clients, but that's not always the case! Outsourcing virtual property management tasks to capable remote workers allows you to build up your business and strengthen client relationships.
How does that work with virtual assistants? They can handle many repetitive tasks that take up your time and energy away from building relationships with new and ongoing clients. When these tasks are delegated to virtual workers who are not on location, you and your onsite team can channel energy to strengthen relationships with existing property owners. In addition, many VAs are great in customer service roles, even when working remotely.
What Questions Should You Ask When Hiring Through a Virtual Assistant Company?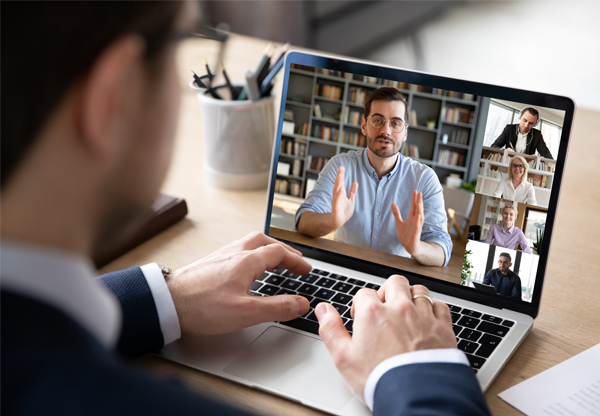 Before jumping into hiring through a virtual assistant company, you probably have several questions. So let's take a look at some of the more commonly asked questions that can help you understand why hiring a real estate virtual assistant can increase profitability—and ensure that you choose the best company to find your ideal VAs!
1. Do I Need to Supply Virtual Assistants with Equipment
Since a virtual assistant is not technically an employee (VAs are independent contractors), property managers don't have to supply any equipment. That means you can expect them to have full access to their own computer, high-speed internet, printer, and smartphone. Additionally, they pay for all ongoing expenses and maintenance associated with these items. This is a financial burden lifted off your shoulders and another area of cost savings.
2. How Much Should I Pay a Virtual Worker?
A property manager should determine the wages upfront with any employee. However, when working with virtual assistants, you have more flexibility when it comes to paying for projects or completed work. In addition, you can set the rate or accept the rate bid of the virtual assistant depending on your needs and budget.
When hiring a VA, take time to review the resume and profile of the person before determining the hourly rate you will pay or accept. Take into account:
Experience and credentials
Education
Flexibility
The urgency of the job
Any special skills required for the role or project
Remember, when setting pay rates, they should also be competitive, depending on the "home base" of where your virtual assistant works.
3. How Do I Make Sure the Virtual Assistant is Really Putting in the Hours?
It's vital to know when you hire the ideal virtual assistant by the hour they are actually working the hours they say. Be sure to hire your VA through a platform that aids in tracking hours. An online timesheet allows the assistant to log in to work and log off when they're done. This also lets you see the hours they've worked so that you can pay accurately.
Keeping close communication with your remote worker will also help ensure that they stay on track with your expected goals. Provide a clear timeline and expectations for how much they should be able to accomplish in an hour of work. This will reveal whether they are working the hours that they say they are to help you monitor cost savings when hiring a virtual assistant.
4. How Long Will Virtual Workers Stay on the Job?
Many virtual assistants will stay with you as long as the two of you are satisfied with the job and the work! If you have a need for a long-term worker, find someone you can work well with and make efforts to retain your best VAs, including:
Giving them some type of bonus for excellent work or longevity on the job
Paying them a stipend for new equipment or internet expenses
Include them in virtual company meetings and solicit feedback
The best way to keep your best virtual assistants is to make them feel like a valued part of the team!
5. How Can I Ensure Information is Protected?
Most property management companies deal with sensitive information for tenants and owners. If you have VA jobs that require access to sensitive information, you might wonder how to make sure that information stays secure with a remote worker in a separate location.
Before hiring a real estate virtual assistant, solicit a background check and have them sign a non-disclosure form. Ensure your most sensitive material is protected with strong passwords, and review your network's security system to check that everything is in order. Train your VA to follow company policies for handling secure data to comply with all U.S. laws.
6. How Much Money Can I Save with a Virtual Assistant?
The exact amount of money you can save with virtual workers varies depending on how large your property management company is and how well you adapt your payroll to bring in members of a virtual workforce. When considering that you won't have taxes, insurance, benefits, or added overhead (like office space for the workers) to pay when hiring a virtual assistant as an independent contractor, the money savings can be substantial!
7. What Jobs Can a Virtual Property Management Assistant Do?
So if you're thinking that hiring a VA could be a good way to boost profitability, where should you start? There are several types of jobs a virtual property management assistant can do, such as:
Maintenance Coordinator
Administrative Assistant
Data Entry
Accountant
Digital Web Designer
Sales Specialist
Customer Service Representative
Tenant Relations Manager
Processing Payments
Bookkeeping
Scheduling Appointments for Viewings
Research
While this isn't an exhaustive list, these roles are ideal for assistants working remotely to help deliver excellent customer service while improving your bottom line.
Onboarding Tips For a New Virtual Assistant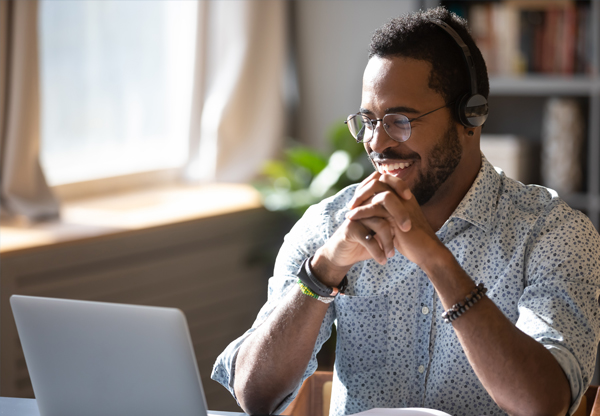 Once you've hired a virtual assistant, you might be wondering what happens next. These tips will make the onboarding process smoother and more successful:
Make sure the assistant has all the appropriate equipment before hiring them. That means their computer needs to meet the requirements of the job and the internet speed must be fast enough.
Ensure you have the appropriate equipment to connect your VA with your systems and processes!
Make sure you have the best software solutions to work seamlessly with a virtual assistant to keep in touch and meet deadlines.
Consider doing a half-day orientation or video meeting to go over the company policy and procedures. Then, you can discuss your expectations and the best person to reach if they have questions or problems on a project.
Allow a couple of weeks for training. You don't want to assume they will be able to jump right into the job without some time for onboarding.
Be sure you keep the lines of communication open so that you can head off any issues early on.
When bringing on a new virtual assistant, set expectations, monitor performance, and build a good relationship! Highly-skilled VAs are valuable assets that work hard, reduce payroll costs, and help property managers generate better profitability.
Learn More About How To Increase Profitability With a Virtual Assistant!
Whether you are looking to hire a virtual assistant for your property management company or real estate business, the benefits to your bottom line can be significant! We've touched on a few critical insights here, and we've also put together a helpful resource that demonstrates a "real-life" example of how a property management company hired virtual assistants to improve profitability! Download your free copy of "From Chaos to Clarity: A Virtual Assistant Impact Case Study" to learn more or set up your free Company profile with VPM Solutions to find your next VA!