Get The Guide to Launching Your Career as a Property Management Virtual Assistant
Working as a virtual assistant is a chance to work from anywhere in the world—but finding quality clients and filling your schedule with consistent work can be a challenge. Finding success in the competitive remote work industry means finding just the right niche that allows you to offer specialized, in-demand skills to eager clients.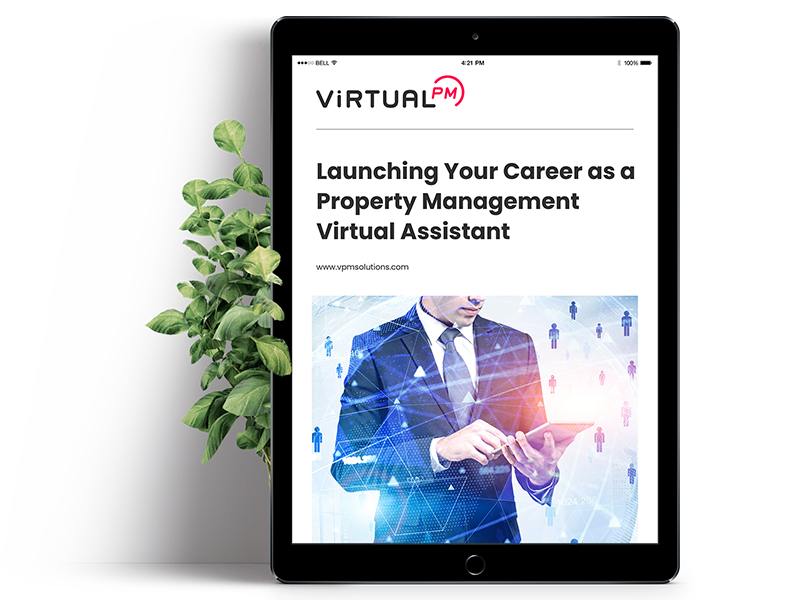 The property management industry gives virtual assistants a chance to:
Find consistent, meaningful work

Enjoy a flexible work schedule, including choosing between part-time or full-time

Launch a successful career and advance at your own pace
If you're ready to start your own challenging, rewarding career as a property management virtual assistant, fill out this form to get a free copy of our guide!