Get the "20 Marketing Tasks You Can Outsource to a Virtual Assistant"
Do you need help marketing your property management business but don't have the budget to hire another full-time W-2 employee? Our free resource tells you about 20 marketing tasks that are ideal for a virtual contractor!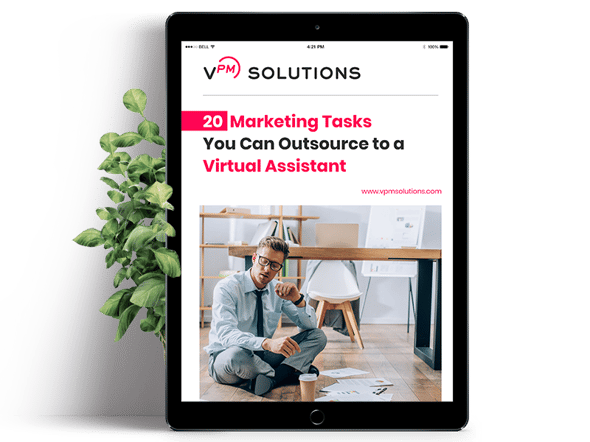 Properly marketing your property management or real estate business is essential to growing your company. However, you may not have the experience or the time to perform all of the marketing responsibilities of a successful strategy.
What if location wasn't a barrier to finding skilled property management assistants—and you could reduce overhead costs at the same time? With access to thousands of virtual contractors in locations around the world, hiring the marketing talent you need is easier and more cost-effective.
Hiring a virtual assistant is the best way to find the marketing specialist you need without exceeding your payroll. With a VA that has marketing experience, you can outsource tasks like:
SEO Research
Social Media Management
Paid Advertising Campaigns
Graphic Design
General Marketing Tasks
Learn more about the "20 Marketing Tasks You Can Outsource to Your Virtual Assistant" for your property management business! Fill out this form and download our free resource.